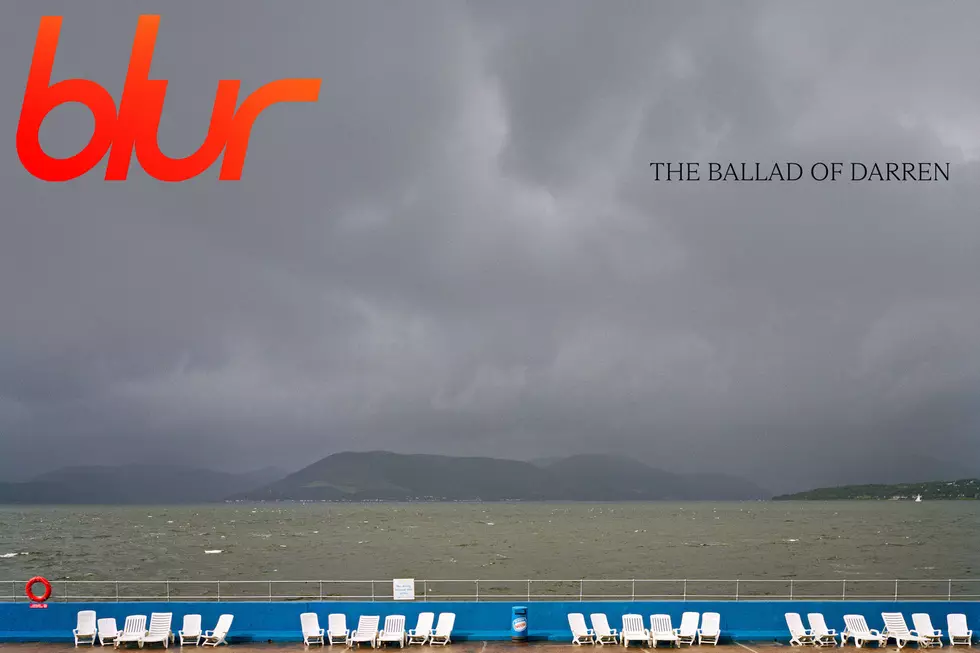 Blur Previews New 'The Ballad of Darren' LP With 'The Narcissist'
Parlophone
Britpop titans Blur will release The Ballad of Darren, their first album in eight years, on July 21.
The Damon Albarn-fronted quartet is previewing the new 10-track LP with the lead single "The Narcissist." You can listen to the song and see the full track listing below.
The Ballad of Darren follows 2015's The Magic Whip, which became Blur's sixth consecutive chart-topping album in their native United Kingdom. The group went on hiatus following the album's supporting tour. They'll play a series of reunion shows this summer, beginning on Friday with an intimate warm-up gig at England's Colchester Arts Centre. Their itinerary also includes high-profile festival appearances and two back-to-back headlining gigs at London's Wembley Stadium.
Describing their new album, Albarn said in a statement, "This is an aftershock record, reflection and comment on where we find ourselves now." Guitarist Graham Coxon added, "The older and madder we get, it becomes more essential that what we play is loaded with the right emotion and intention. Sometimes just a riff doesn't do the job."
Time apart has not dulled the band members' excitement for collaboration. "For any long-term relationship to last with any meaning, you have to be able to surprise each other somehow, and somehow we all continue to do that," bassist Alex James said. Drummer Dave Rowntree echoed this sentiment: "It always feels very natural to make music together. With every record we do, the process reveals something new and we develop as a band. We don't take that for granted."
The Ballad of Darren is available to preorder on Blur's website now on CD, vinyl, cassette and digital. Certain deluxe editions feature two bonus tracks.
Blur, 'The Ballad of Darren' Track Listing
1. "The Ballad"
2. "St Charles Square"
3. "Barbaric"
4. "Russian Strings"
5. "The Everglades (For Leonard)"
6. "The Narcissist"
7. "Goodbye Albert"
8. "Far Away Island"
9. "Avalon"
10. "The Heights"
22 Rock Albums We Might (or Might Not) Get in 2023