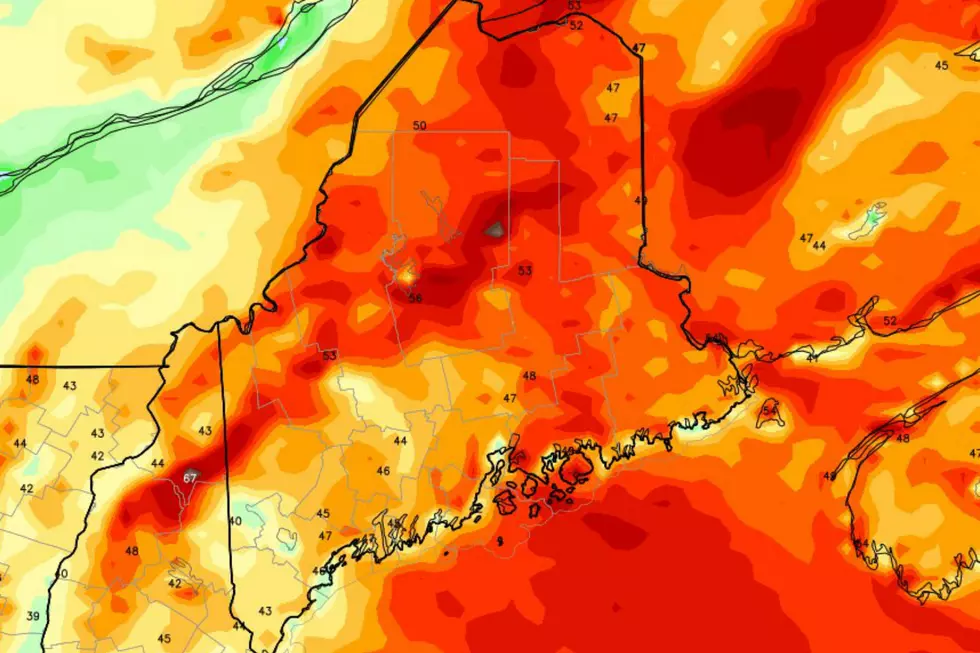 Brace Yourself: More Strong Winds for All of Maine on Thursday
Twitter via Keith Carson
Is there a new season in Maine that we all weren't informed of? Last year, many of us were caught off guard by strong winds that end up leaving hundreds of thousands of Mainers without power and CMP scrambling to fix the issue. But for most, that seemed like an isolated incident. Wind storms or sustained wind gusts have never been much of a problem for us, but cities and towns across Maine got smacked with gusts in the 40mph range last night. Is it time to worry?
Monday night brought sustained wind gusts across most of the state, leaving tens of thousands of people without power. Schools were delayed, trees uprooted and once again CMP was left working overtime to fix the issue. But according to Keith Carson of NewsCenter Maine, you can expect more powerful wind gusts on Thursday.
As the map details, all of Maine will see increased wind gusts from what is normal this time of year. The mountainous portions of Maine can reasonably expect to see gusts in the 50's with the lower lying areas once again experiencing sustained gusts in the 40's. If you haven't taken your air conditioners out or put away your patio furniture yet, now might be the time.
Unofficially, we have mud season here in Maine. Might be time for a 6th season, wind season!