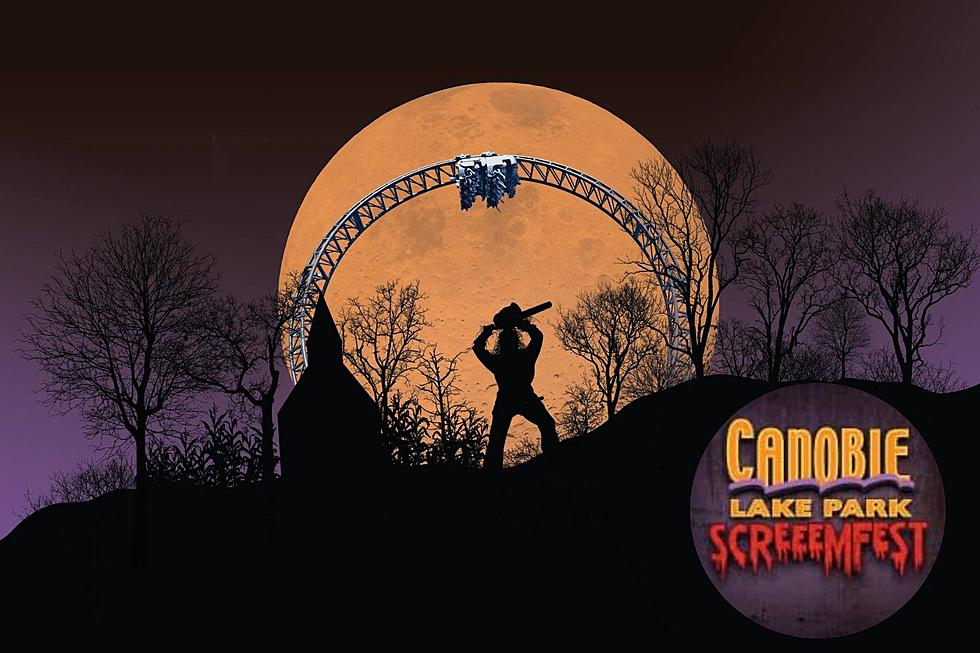 Canobie Lake Park's Screeemfest in New Hampshire Adds Brand New Haunted House
Canobie Lake Park Via Facebook
It is almost that time of year again when people crave to be scared by talented actors covered in fake blood lurking inside a dark house. This is my favorite time of year, because I have the opportunity to try something out of my comfort zone.
But there have been occasions where I've sworn I would never walk into a haunted house again. For example, if you are wearing a bloody costume and are carrying a loud chainsaw, then I am O.U.T. I will meet you back in the car.
All that said, Canobie Lake Park's annual Screeemfest is coming back to Salem, New Hampshire!
According to Canobie Lake Park, Screeemfest is a six-week-long event that includes five haunted houses, adult rides, kid-friendly rides, and live shows.
If you are also looking for a break from the haunted houses, you can ride a few of Canobie Lake Park's thrilling rides like Untamed, which is my personal favorite.
Also, Canobie Lake Park just announced that there will be a new haunted house called Cargo.
The new haunted house is about a cargo freighter that disappeared at sea and turned up in a fishing town after being missing for many years.
I started to get goosebumps when I continued reading about the theme of the Cargo house. The image of scary sea creatures and bloody crewmates popped into my head. CREEPY.
It's official, Canobie Lake Park has released the Screeemfest's opening night return date: Saturday, September 23 from 3 pm to 11pm.
I already made a group chat with a few friends about going to opening night.
Have you ever been to Screeemfest? Did you have an interaction at a haunted house that scared you for life? What's another haunted house event in the area you love to go each year? Let me know!
Are You Brave Enough to Visit These 12 Haunted Places in Maine?
New Hampshire's Official 2023 Fair Schedule is Here