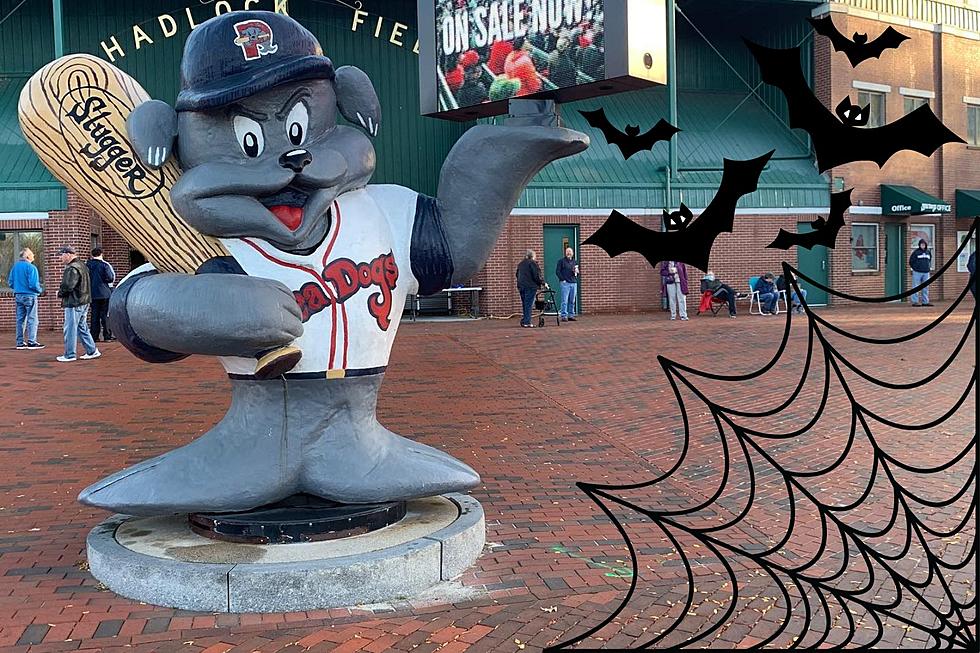 Costumes and Free Candy: Portland Sea Dogs to Celebrate Halloween This Month
Portland Sea Dogs via Facebook, Canva
It is always an exciting moment when Spring comes along and it is finally time for baseball season. Last year, I was able to go to my very first Portland Sea Dogs game, and honestly, I cannot wait to go back again this year.
It is opening weekend for the Portland Sea Dogs and their calendar is already filled with some amazing themes and events.
One thing that I love that the Portland Sea Dogs do is the fact that they have so many themed events and games. For instance, the day before Easter (Saturday, April 8th), they will actually be having an Easter egg hun with the famous Slugger and even the Easter Bunny will be there. Of course, the egg hunt will be happening before the game and not during.
Last year, I attended the Portland Sea Dogs' "Star Wars" event and it blew my mind. All the staff were dressed up, not to mention Slugger was a Mandalorian! Honestly, the Sea Dogs events make any game more entertaining then they already are.
If you are a fan of Halloween, then you will love an event coming up with month at Hadlock Field.
Granted it is only April, we are halfway to Halloween. Can you believe it? The Portland Sea Dogs are ready to celebrate Halloween and will be having a Halloween at Hadlock event on Sunday, April 23rd.
That's right, you can dress up early this year and not stress about wicked cold temperatures, plus there's candy!
You read that right, free candy!!! According to the Portland Sea Dogs, there will be a pre-game parade with everyone that is dressed up as well as multiple areas to go Trick-or-Treating.
Plus, since it is on a Sunday, after the game, kids 16 and under are able to get out of the field themselves and run the bases.
You can find more information, purchase tickets, and learn more about upcoming events at Hadlock Field here.
35 Times Slugger The Sea Dog Amazed us With Killer Costumes
There's a reason he's in the Mascot Hall of Fame.
10 Maine Towns With Dirty Sounding Names
Bring your mind directly into the gutter as we roll through 10 Maine towns that have the dirtiest sounding names whether they're intentional or not.