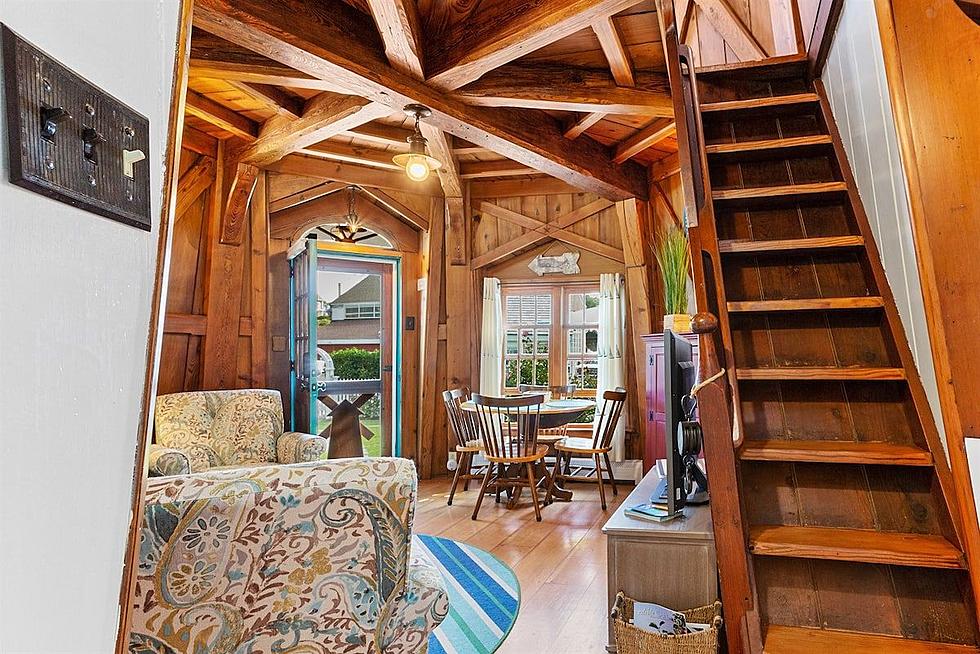 Cute and Cozy New England Windmill Cottage Could Be Your Next Weekend Getaway
Chatham Village Vacation Properties via Airbnb
It sounds like the ultimate New England vacation spot: an historic and nautical-themed windmill on Cape Cod. It could be your next weekend getaway, thanks to Airbnb.
This absolutely adorable windmill cottage in Chatham's Old Village neighborhood is fairly new to the vacation home rental site, but has already received rave reviews from vacationers. One renter called it "like staying in a fairytale" while another described it as "the perfect spot for a weekend getaway." From the photos, I can totally see why.
The cozy cottage isn't big on square footage, but it definitely makes the most of its space so you can make the most of your stay. It's in walking distance of the beach and downtown Chatham, but it also provides everything you need to just stay in and hunker down.
Personally, I think staying here in the winter might be awesome. Watching the snow fall from inside a windmill on the water sounds downright magical to me, though it appears from the blackout dates on the listing that January and February are not months you can rent this place.
Still, Christmas on the Cape in a windmill cottage? You can totally do that.
This new windmill rental is good news for folks that may remember another windmill that used to be available to rent in West Yarmouth a few years ago. That rental no longer seems to be listed on Airbnb, though it too appeared to be a gorgeous getaway location.
This new Chatham beachy abode is up for grabs, however, with dates apparently filling up fast. If you want a unique weekend away without traveling far away, this place is definitely worth a look.
Cozy Up In This Cape Cod Windmill Cottage
Want to get super vintage New England on your next weekend getaway? How about hunkering down in a
fully restored, historic windmill
in Chatham's Old Village neighborhood.
Need a Place to Explore on Your Cape Cod Vacation? How About this Abandoned North Truro Military Base
After closing in 1994, the North Truro Air Force Base has been left untouched. Decay, destruction and graffiti have taken over many of the buildings, but some family belongings can still be spotted. The area is now in the possession of the National Parks Service, and according to an update on
Atlas Obscura
from June 2021, the base had been fenced off and locked tight to visitors hoping to get a glimpse inside the historical Cape Cod site. Luckily,
YouTuber @Exploring With Josh
took viewers inside the base back in 2015, so we can still take a peek inside the long-abandoned property.