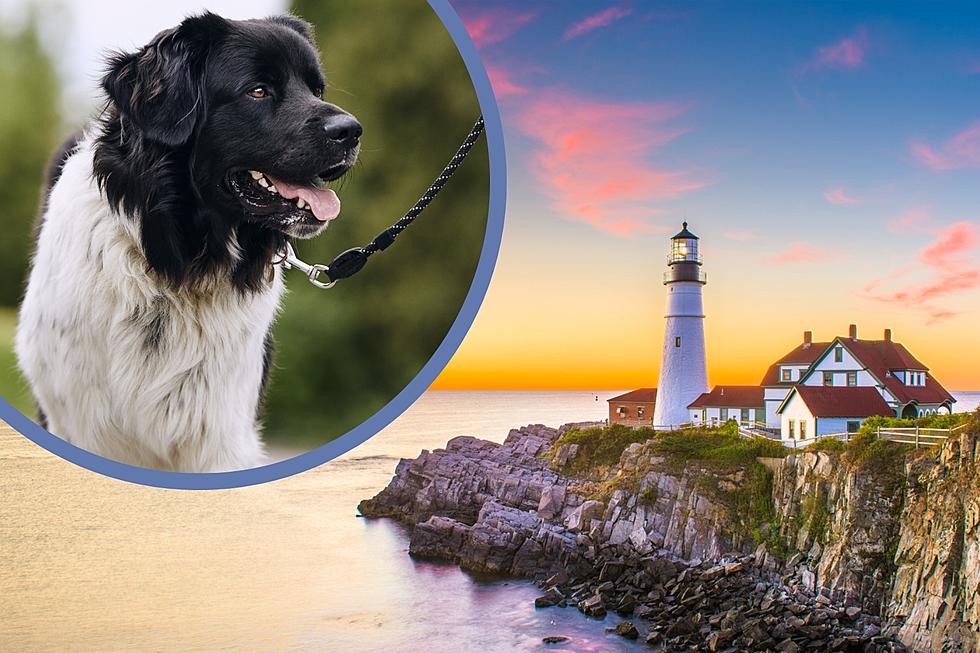 Did You Know This Iconic Maine Lighthouse Allows You to Bring Your Dog?
Getty Images
One of my favorite things about Maine is the fact that everywhere seems to be SO dog friendly. However, just because humans love dogs, doesn't mean they are permitted just anywhere (even though I'd obviously adore that kind of freedom with my own dog, Maverick).
It can be confusing which parks and attractions in this historical state actually allow you to bring your furry friend along with you.
And if you're looking to hit up some classic Maine lighthouses, turns out there is one popular one in particular that allows you to bring your dog: Portland Head Light.
Yup, head on out to the Cape Elizabeth, Maine, lighthouse for one of those attractions where you absolutely can bring your pup. According to the lighthouse's website, dogs do need to be leashed, however.
Nestled into the shores of Fort Williams Park (which is also a really cool spot to run with your dog), you will find one of Maine's most iconic lighthouses: Portland Head Light.
This dog-friendly area offers picnic facilities, hiking trails, recreation areas you can play some sports with your friends or kids, and even historic structures that offer unlimited ocean views.
Bringfido.com does state that there is an off-leash area your dog can run around in, but most of it, as I mentioned above, requires your pup on a leash. But still, they get to enjoy the lighthouse sights with you!
Also, as per most lighthouses, you never really know if you can get into them to tour inside or not on the spot. So I'll make it easy for you and let you know this particular lighthouse is absolutely beautiful but inside is only open to the public ONE day a year landing on Main Open Lighthouse Day. So mark your calendar.
In the summertime, there are a bunch of cute little oceanfront beaches you can find that yes, your dog is allowed to romp on with you.
Wagwalking.com shares a few more details on dogs being allowed at this lighthouse if you need some more information.
Will you be planning a visit with your dog soon?
TripAdvisor's Top-20 Maine Lighthouses
We know what Mainers love about Maine. What about the entire world? In this article, we look at Maine's incredible lighthouses.
Here's the Top-20 most popular Maine lighthouses according to
Tripadvisor
. Many of these are familiar, while others might surprise you.