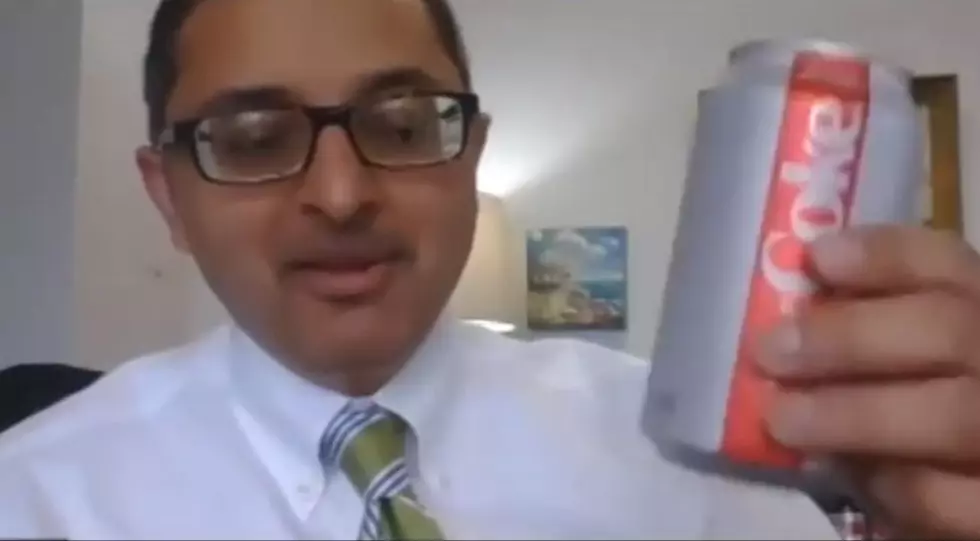 Dr. Nirav Shah Talks About His Diet Coke Vice on 'The Nite Show'
The Nite Show with Danny Cashman
If you've ever watched one of the Maine CDC COVID-19 briefings, then you have probably seen Dr. Nirav Shah taking a sip of Diet Coke. He's a big fan of the zero calorie version of an American classic. But why?
The Nite Show with Danny Cashman had Dr. Shah on as a guest on Saturday's show and Danny asked "What's the deal with the Diet Coke Dr. Shah?"
As a doctor, he doesn't recommend drinking Diet Coke as often as he does, but it's his vice. You might even say, his happy place. Listen to what happened when he tried to quit Diet Coke cold turkey.
You can watch The Nite Show with Danny Cashman Saturday nights at 10:30 on FOX 23 and again at 1 a.m. on WGME CBS 13.