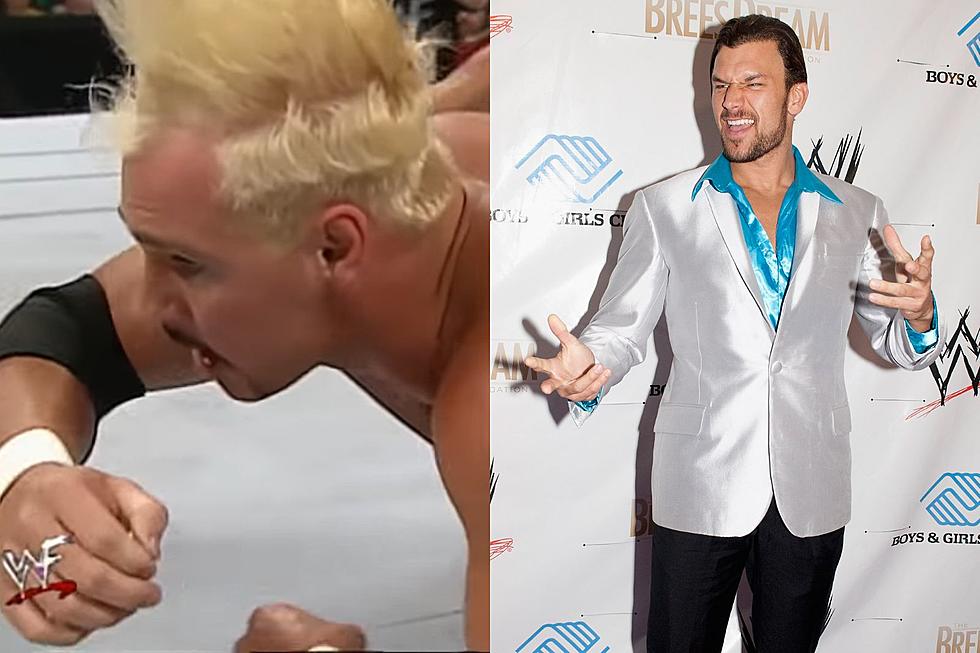 Every Mainer That's Wrestled at WWE SummerSlam
Credit: WWE on YouTube / Erika Goldring on Getty
As this year's event approaches, WWE fans local and from away eagerly await the much-anticipated SummerSlam, dubbed "The Biggest Party of the Summer." For over three decades, this annual pay-per-view has been a spectacle of jaw-dropping athleticism, drama, and larger-than-life characters. 
Taking place on Saturday, August 5th, at Ford Field in Detroit, Michigan, this year's SummerSlam promises to be a showstopper. But before we get to that, let's revisit the Mainers who have made their mark at this electrifying event.
Scotty 2 Hotty
Scotty 2 Hotty, born and billed from Westbrook, had his first taste of SummerSlam action in 1998. Paired with Brian Christopher, the duo known as "Too Much" went up against L.O.D. 2000's Hawk and Animal on the pre-show, and emerged victorious.
In 2000, Scotty made a return to SummerSlam alongside his new ally, Rikishi. Again, alongside Brian Christopher, the trio formed the popular faction known as "Too Cool." At the event, they faced the comical team "Right to Censor." Despite their best efforts, victory slipped away from them, and Scotty 2 Hotty ended up taking the pin.
Fandango
Next on the list is Fandango, the charismatic ballroom dancer character from Portland, who brought some entertaining moments to SummerSlam. In 2013, Fandango wasn't in a match but made his presence known during the opening segment alongside The Miz, dancing his way into the hearts of fans.
The following year, SummerSlam 2014, saw Fandango take on the role of a lumberjack. Just like Mainers' love for lumberjacks and their connection to Paul Bunyan, Fandango stood guard outside the ring during a match between Seth Rollins and Dean Ambrose, ensuring the competitors stayed in the action.
Fast forward to SummerSlam 2016, where Fandango entered the ring for his first and, so far, last SummerSlam match. As part of a twelve-man tag team showdown, Fandango teamed up with Tyler Breeze, The Ascension, and The Vaudevillains to face off against American Alpha, The Hype Bros, and The Usos. While Fandango's team didn't come out on top, he was still able to represent our beautiful Pine Tree State, and that's all that matters.
Mainers have left their mark on the SummerSlam stage, bringing their unique skills and personalities to the world of professional wrestling. With this year's SummerSlam just around the corner, fans can't help but wonder when another Mainer will rise to the occasion and create new memories at "The Biggest Party of the Summer."
In the end, wrestling might be a bit silly at times, but that's precisely why we love it. It's a world where imagination runs wild, and Mainers have proven time and again that they can thrive in this larger-than-life universe. So, as we gear up for the big event, let's raise a toast to the Mainers who have entertained us at WWE SummerSlam over the years.
KEEP READING: Here are 50 of the most famous sports goofs