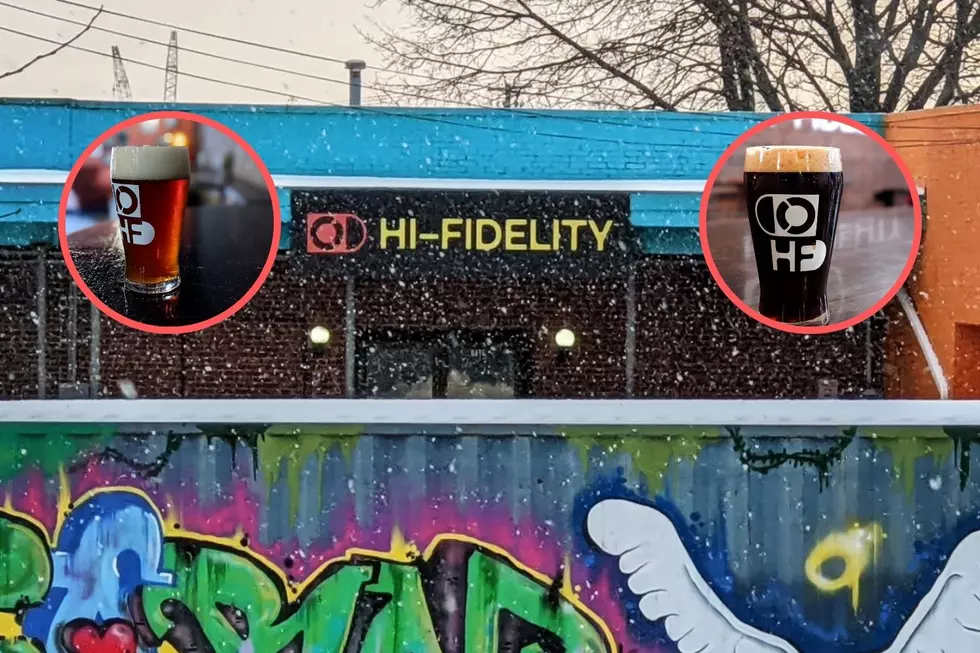 Exciting New Craft Brewery to Open in Portland's Trendy Bayside Neighborhood
Hi-Fidelity Beer via Facebook: Canva
A new craft brewery in Portland is just about ready to open for business.
Portland Maine Brewery
Meet Hi-Fidelity Beer, Maine's newest craft brewery. The hoppy house will be located in Portland's trendy East Bayside neighborhood, utilizing space in the Urban Farm Fermentary building on Anderson Street.
According to the very informative blog, Portland Food Map, the brewery will be focusing on lower APV (alcohol by volume) drinks. This unique strategy is still one we haven't seen a ton of in the craft beer industry. It's typically going the other direction, where it's not uncommon to see beer styles sneak into the double figures for APV.
Lower Strength Craft Beer
Portland Food Map lists some of the expected beer styles that Hi-Fidelity will have when they officially open. They include an American IPA, British bitter, and a smoky porter. The APV's range from 3.3% to 5.2%.
While breweries are starting to experiment with lower strength session style ales, it's neat to see Hi-Fidelity putting a heavy focus on it. It's a great way to carve out its own niche, but also utilize creativity without getting everyone drunk. 
Maine Craft Beer
Hi-Fidelity joins a craft beer industry that continues to be an absolute monster.
As of this publishing, there are over 100 breweries in the state. In 2019, Maine had the second-highest brewery per capita number (9.6) in the country. Even a global pandemic couldn't ravage an industry that certainly relies on tourism. It will be exciting to see how this young brewery fits in with Maine's incredible beer family.
According to Portland Food Map, Hi-Fidelity Beer will be open Thursday through Sunday, 12pm-1am, and Monday 2pm to midnight. There's no word yet if there will be a turntable with a library of vinyl. I would say based on the name, there's a pretty good chance of that.
Top 20 Maine Breweries According to Trip Advisor
Maine has more breweries than people. That's probably not a real stat, but it definitely feels like it. Here are the top 20 breweries according to Trip Advisor
Quick Note: Hidden Cove Brewing is listed as 11th. H0wever, that brewery has been sold, so it is not represented on the list.
19 of Portland's Oldest Bars and Restaurants That Have Stood The Test of Time
Before Portland, Maine become a trendy foodie town, there were still dozens of incredible restaurants that laid the foundation for what the city is today. Many have closed over the years but a handful have stood the test of time and continue to thrive today.