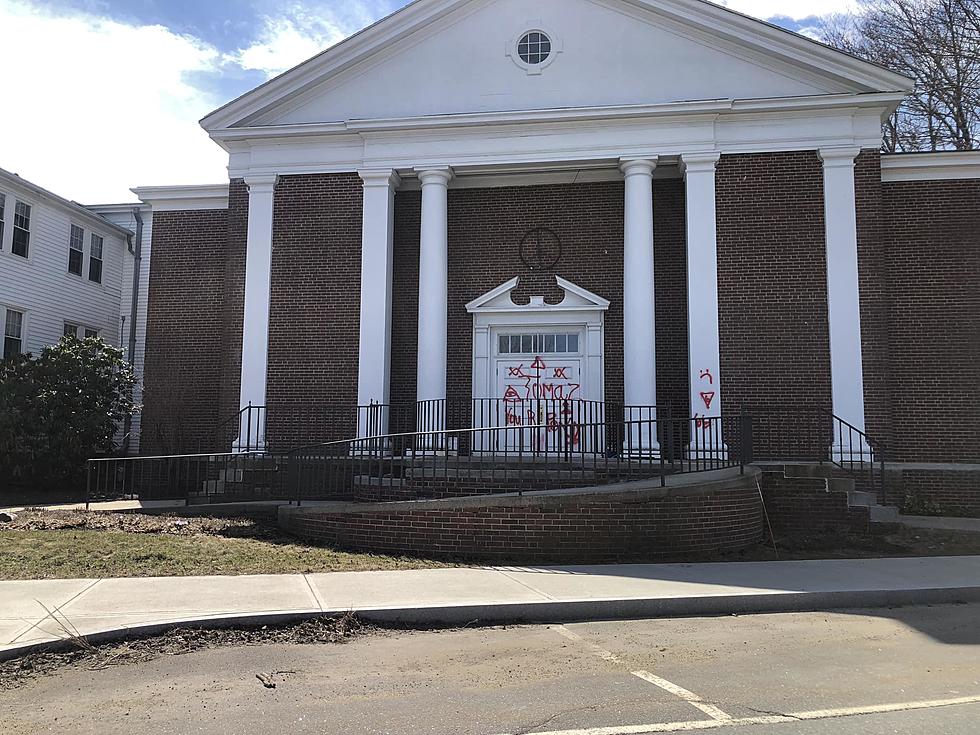 First Congressional Church in South Portland Vandalized by Scumbags
Russ Lunt
Why?
What is the point of vandalism? I'm not a church-going person, but vandalizing a church seems extra wrong. It's lazy, stupid, disrespectful, and selfish. It's also infuriating.
It doesn't appear to be any more than tagging of some sort and just symbols. There is no clear racism or hate speech. Not that it makes it any better. It simply doesn't make it worse. This is the First Congressional Church on Cottage Road in South Portland. A church with a rich history. According to their website,
Our congregation was 165 years old when the city of South Portland was incorporated in 1898. Across the decades First Congregational Church has maintained the familiar and fundamental ministries of worship, education for all ages, and fellowship, and has created dynamic new programs and opportunities to express the Good News in a changing and challenging world.
The church at its current location has been there since 1891. This is what they defaced. But they weren't done with the church. They also vandalized the Soldiers' and Sailors' Monument next to the church that was dedicated to South Portland and Cape Elizabeth in 1897.
I always wonder what the parents of these punks must think. The chances of whoever did this getting caught are slim. When Russ posted these photos on his Facebook page, as you can imagine, he got a ton of comments. One suggested that maybe a Ring camera caught the punks. Probably not.
But, it appears that people were scrubbing and painting the ignorance off the church and statue. Because in the end, good really does triumph over evil.
It's just that evil is really loud...
LOOK: Holiday gift crazes and fads of the past century
Stacker
compiled a list of toy crazes from the past 100 years.