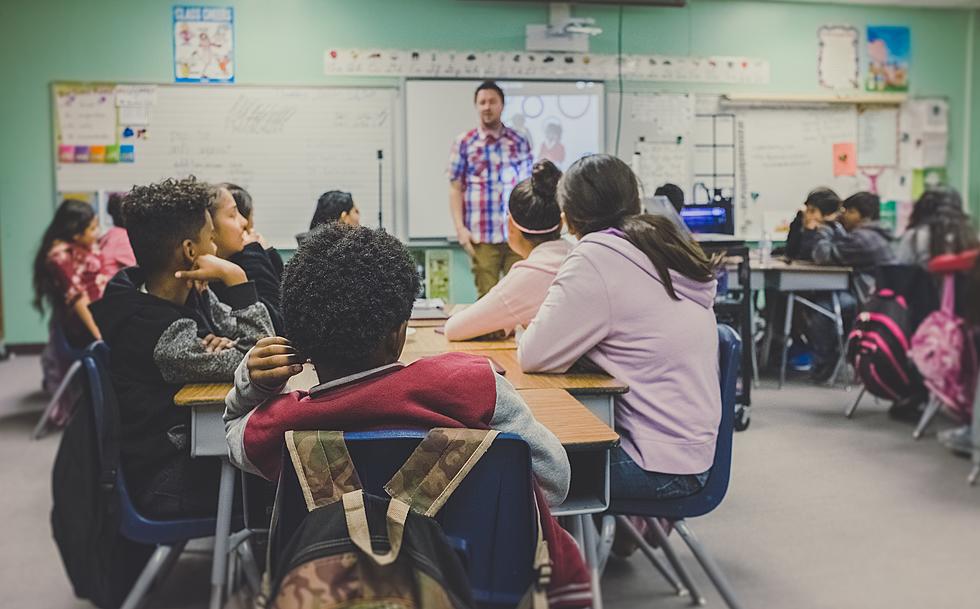 New Lawsuit Claims Maine Teachers Have Been Illegally Underpaid For Decades
Kenny Eliason, Unsplash
Many would agree that being a teacher is one of the most important jobs, not just in Maine, but in the whole wide world. Think about it for just a minute, won't you? Teachers are literally responsible for the education of the future lawyers, doctors, welders, nurses etc of the future here in our country. Don't you think they should be paid more- or at least what they're supposed to be paid? Well, a new lawsuit claims, that in at least one Maine school district, that hasn't been happening- for decades.
According to WGME 13, a new lawsuit has been filed in the state of Maine that claims over 150 education technicians have not been paid properly for all the hours they've been working. What's more? Part of the lawsuit claims that, at least for some teachers, this has been ongoing for decades.
The news station is reporting that more than 150 Ed Techs in South Portland, Maine, are involved in the lawsuit. The lawsuit claims in part that ed techs were not regularly paid for all of the hours that they working. They claim, that most of the time, many ed techs were working an extra hour, sometimes two, per week but were not being compensated for it.
It may not seem like a lot, but when you add that hour or two a week up by 150 ed techs, and the fact that it's being alleged to have been happening for upwards of 20 years for some, that's a lot of allegedly unpaid hours.
The lawsuit, filed against the South Portland School District by at least one of the ed techs, claims that the department has benefitted from hundreds of free hours of labor over the years.
WGME says they reached out to the school district to get a comment from them, however they say they are unable to provide one at this time. Likely because of the ongoing legal matter.
This is a developing story and we will continue to keep it updated as more information becomes available to us.
LOOK: Maine's Most Iconic Lighthouses
For centuries, Maine's iconic lighthouses have been guiding ships and serve as a testament to the state's rich maritime history. These structures, from the charming Nubble Light to the easternmost Quoddy Head Light, still captivate visitors with their picturesque settings and fascinating histories.