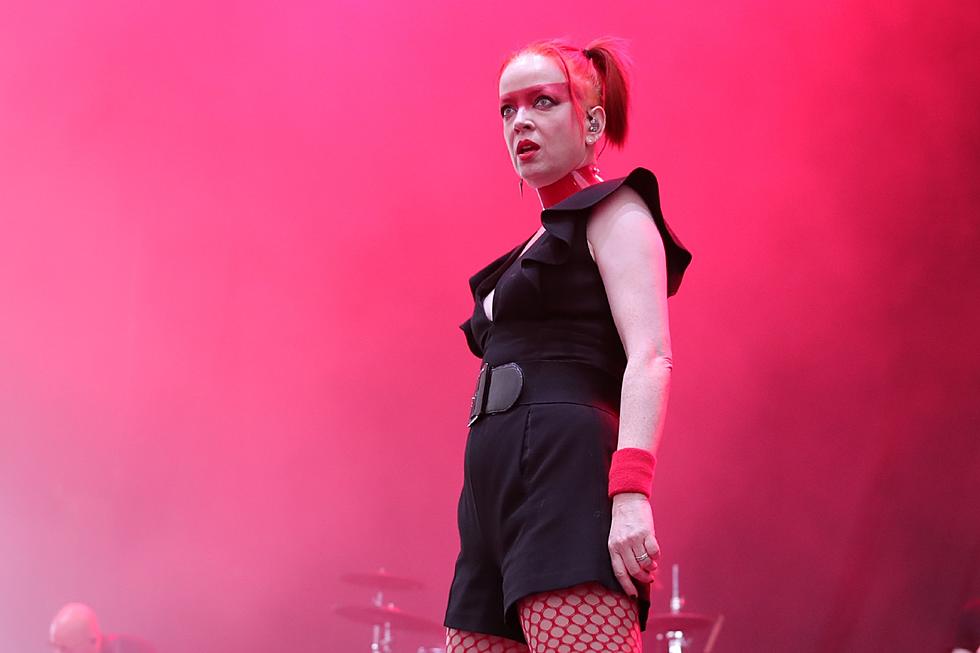 For the First Time in 26 Years, Garbage Will Play a Show in Maine This July
Getty Images
There are a lot of very memorable and iconic rock acts that made their mark on the music world during the 90's revolution. Nirvana, Stone Temple Pilots, Pearl Jam, Soundgarden, and more have all received the adoration and attention they deserve over the course of the last 25+ years. But there are a handful of bands that found great success during that era that have somehow remained underrated at the same time. One of those bands is Garbage. And they're coming back to Portland after a 26-year hiatus on Thursday, July 7th at the State Theater.
While the bands mentioned above found incredible success during an MTV generation with male lead singers, Garbage was one of the few rock bands in the 90's to blaze a path with a female lead. Shirley Manson was electric the minute Garbage's first single, "Only Happy When It Rains", hit radio and television. Garbage continued to churn out massive hits including "Stupid Girl", "Queer", "I Think I'm Paranoid", "#1 Crush", "Special" and more over the course of the next several years while selling 17 million records worldwide.
While the band has gone on hiatus a couple of times, the lineup has remained the same since its inception. Beyond Manson, the band consists of Duke Erikson, Steve Marker, and the legendary producer and drummer Butch Vig. Big has produced some of the most iconic alt-rock albums of all-time, including Nirvana's "Nevermind" and Smashing Pumpkins' "Siamese Dream". He's also produced albums from notable acts like Green Day, Jimmy Eat World, Muse, House of Pain, Goo Goo Dolls, and Foo Fighters.
Tickets go on sale for Garbage live at the State Theater on Friday, April 22nd at 10am.
---
25 Most Underrated Albums by Big Rock + Metal Bands
Where 20 Rock + Metal Band Names Come From
Solving the mysteries behind the monikers.