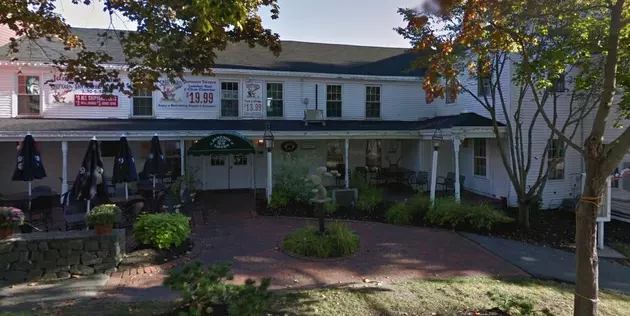 Haunted House For Sale In Maine, If You Dare
google maps
Always wanted to live in a haunted house? Well this could be your chance!
According to the Portland Press Herald, the house was built in the 1700s, and is located at 115 Main St. in Freeport. Now on the market, the building is currently home to the Jameson Tavern.
The tavern has a lease agreement with the building through 2024, the Press Herald reported, but if you buy it now, it's yours to do what you want with after that.
Many unusual things have been witnessed in the building over the years, including footsteps, banging, and a door that opens and closes by itself, the newspaper stated.
If this sounds like the type of place you'd like to own, it'll cost you a measly $1.3 million. Maybe someone with a lot of extra cash laying around, and an interest in the supernatural, will snag this infamous property.