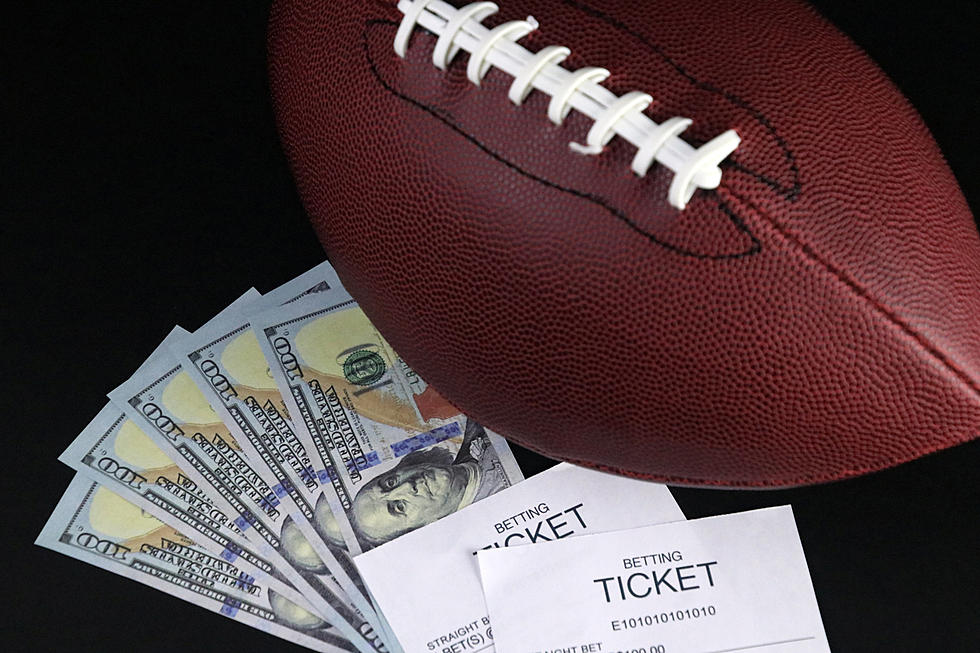 Sports Betting is Officially Legal in Maine, and Here's How You Can Place Your Bets
Seth Love
It technically became legal over a year ago, but the state of Maine said "not so fast" and took the time to make sure things were in place before allowing gamblers to place their first bets.
Not to say that sports betting hasn't been happening all along behind the scenes in smaller circles. But now that it's legal, it can be controlled and kept in check, with the State of Maine standing on the sidelines if they ever need to step in.
Maine is not a pioneer when it comes to legal sports gambling, as we are joining up with more than 30 other states in the US since the Supreme Court legalized it on a state level about five years ago.
How can you play? Well, according to Legal Sports Report (LSR), there are two apps to choose from here in Maine: Ceasars and DraftKings. These apps are available for download on most iOS and Android devices. LSR also provided a synopsis of the two apps:
App 1: Caesars Sportsbook Maine. This app allows betters to accumulate points and use them to redeem betting perks or rewards via Caesers Casino Resorts. They also stated that Caesars features odds boosts, as well as promos and bonuses.
App 2: DraftKings Sportsbook Maine. LSR says that this app offers great live betting, competitive odds, and some innovative features. If the appearance of the app you're using for betting is important, they stated that this app is "stylish". Like Casers, there are several incentives to join DraftKings as well such as $20 of free play once you make your first deposit. They will also match you 20% of your deposit up to $500.
Here is a detailed breakdown from Legal Sports Report of everything you need to know about sports betting in Maine.
This raises the question: will non-sports fans who are gambling fans turn into sports fans? It's quite possible. After all, it's a lot more exciting when you are able to follow along with your chances of winning.
With the fun just beginning, we've all heard the Maine State Lottery phrase, "Keep it fun. Play responsibly".  If you or someone you know may have a gambling problem, contact 211 in Maine. 1-800 GAMBLER will also direct you to 211.
22 Maine Sports Bars & Pubs to Enjoy a Patriots Game
We asked, and you answered. Here are some of the best places to catch the Patriots and the rest of the NFL on football weekends. This list was compiled from crowdsourcing on our social media.
Gallery Credit: Chris Sedenka
Pro Sports Teams That Once Played in New England
Did you know these pro teams used to play in New England?
Gallery Credit: Jon Rineman