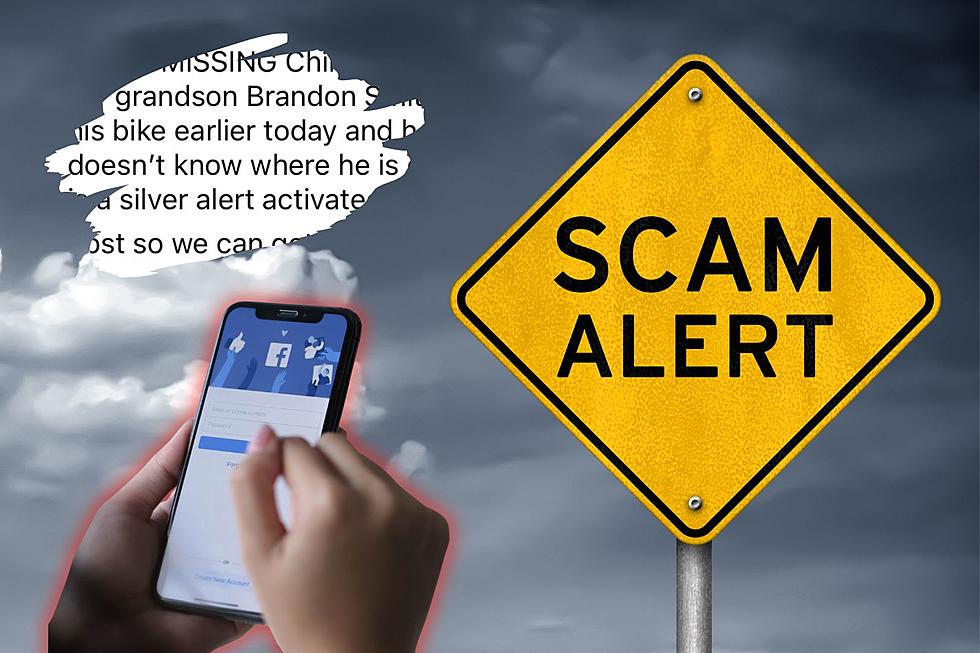 Local Facebook Groups Targeted for 'Missing Children' Scam
Facebook/Canva
Facebook can be a powerful tool for community connection, but it can also be an easy way for scammers to find their next target. Here's what you need to know about a scam that's currently making the rounds on social media.
Look Out for 'Missing Children' Posts
Many local Facebook groups have been targeted by scammers who are posting photos of children accompanied with text pleading the reader to 'share' to spread the word. Take a look at the post below from a garage sale group in Texas.
Here's the exact same post again--but this time in a yard sale group in Alabama.
The text of this scam post (from a yard sale group in Louisiana) is the exact same as the others but with a different photo this time.
Something's Amiss in the 'Missing Children' Posts
The text of these scam posts begins with a tug at the user's heartstrings, sharing details about a child who went missing after a bike ride.
"Help!!! MISSING Child!! #louisiana
My grandson Brandon Smith only 8 years old went out on his bike earlier today and he still hasn't returned.He doesn't know where he is going, new surroundings."
Scam posts will then claim that local authorities are already looking for the child, stating that a "silver alert" has been "activated on him."
What Is a Silver Alert?
The mention of a "silver alert" is a major red flag in any post about a missing child, as Silver Alerts are typically reserved for missing senior citizens.
Amber Alerts are issued to assist local authorities when a child is missing or is believed to have been abducted.
What's the Point of the Scam?
Scam posts implore social media users to "bump" or share to spread awareness. According to the Lubbock-Avalanche Journal, many scammers will later revise the text of the post or add comments to the post that contain phishing links.
What Should You Do if You See a Scam Post?
If you suspect a child may be in danger, reach out to local law enforcement. You can also check a list of current active Amber Alerts hosted by the National Center for Missing and Exploited Children.
Best Looking State Patrol Cars In (Almost) Every State
For the past 10 years, the American Association of State Troopers has held a contest to determine which state has the best looking patrol cruiser. Nearly every state police agency submits their best photo of their sharpest patrol vehicle a chance to win the coveted cover photo on the association's annual calendar. From cop cars rushing through blizzards to vehicles on the Grand Ole Opry stage, here are this year's nominees.
LOOK: The longest highways in America