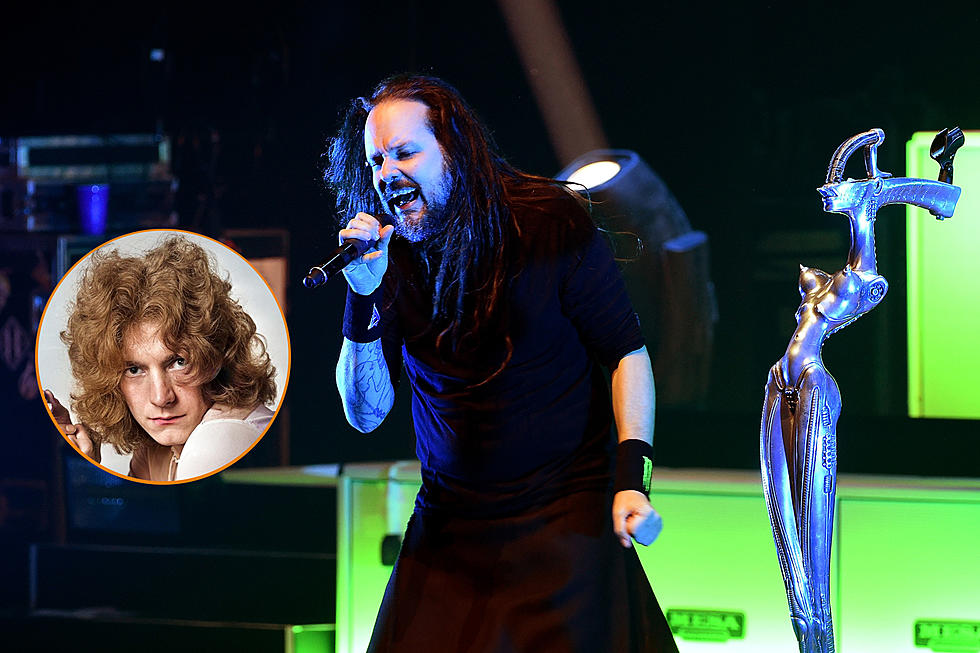 Korn's Jonathan Davis Reveals Song That Steered His Love Toward Rock
Kevin Winter / Dick Barnatt/Redferns, Getty Images
He's not fooling! When it came to finding a love for rock, Korn's Jonathan Davis says there was one song in particular that provided his initial musical "schooling." That track was Led Zeppelin's "Whole Lotta Love."
The song was released as the lead single off Led Zeppelin's second album, 1969's Led Zeppelin II, just over a year and two months before Davis was born. But as the song had captured plenty of ears by that point, it's not a surprise that it was in his father's collection and played an integral role in introducing young Jonathan to music.
While speaking with Scott Lipps for Spin's Lipps Service (as seen below), Davis recalled gravitating to the song through his father's music choices. "The first time I remember any kind of rock thing, that I remember that sparked me was when I heard 'Whole Lotta Love' from Led Zeppelin. I put that record on and that kind of like, 'wow.' That grabbed me somehow, and that sent me down that like 'oh, I want to check [this out].' I was very, very young."
And while that vinyl would be very influential to Davis, so would the console that it was played on. "I actually have that console still to this day that I heard that first Led Zeppelin record on. I keep it and when I want to be inspired, that's like an object that totally inspired me from my childhood that I still ... I have it in the studio. Sometimes I go sit and just stare, touch it just get some inspiration because it's like a good luck charm for me."
As previously stated, "Whole Lotta Love" was the lead single off Led Zeppelin II, the second album released by the band within that calendar year. The song rose to No. 4 on the Billboard Hot 100, and has become a gold-selling single in the U.S. Revisit that classic cut that influenced a young Jonathan Davis just below the interview clip.
Korn's Jonathan Davis Speaks With Spin's Lipps Service
Led Zeppelin, "Whole Lotta Love"
19 Songs Led Zeppelin Never Played Live