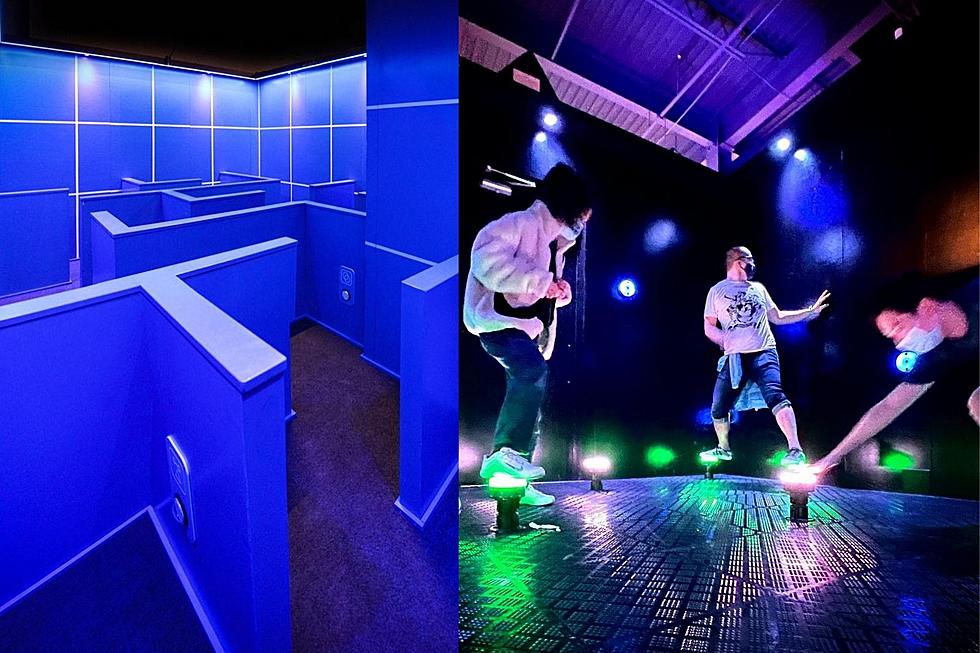 Level 99 in Massachusetts Has 48,000 Square Feet of Challenging Fun
Level99 via Facebook
Adult Fun
No, not that kind of adult fun...
You know how excited your kids get when going to the local trampoline park? How would you like your own insane entertainment park? Level 99 in Natick, Massachusettes is truly worth the trip.
What Is It?
Level 99 is 48,000 square feet of over 40 unique and challenging activities. Each room challenges you and your team of 2 to 6 both physically and mentally. Sort of like an escape room or living board games and playground activities on steroids.
In addition to the challenge rooms, there are scavenger hunts throughout the space within the custom art that hangs along the walls all hand-made by local artists.
Twitter user, @llynksmusic said it reminded her of the Netflix hit Squid Game where participants participated in games. On the show losing meant death, at Level 99 it's just a bruised ego.
Needless to say, Level 99 does not shy away from that comparison.
Still not sure what to expect at Level 99?
One room is called 8-Bit Lava which will tickle the nostalgia bone of any old-school gamer or Minecraft fan.
Not only are the games fun, but visually stunning as well.
The physical challenges will make you feel like a kid again.
Fuel
Just like kids on the playground, the grown-ups need snacks too. Just trade the juice boxes and Capri Suns for beer. Level 99 has a restaurant on-site, Night Shift Brewing.
Oh, and did I mention it's inside the Natick Mall? You can truly make a day out of this adventure to Level 99. It's a little bit Squid Game, a dash of Legends of the Hidden Temple, and a whole lot of fun.
Learn more on the Level 99 website here, Facebook here, and Instagram here.
17 Times Maine and NH Servers Received Massive Tips from Customers
Working in the service industry can be hard. But sometimes that hard work can pay off big when a generous customer thanks a server with a huge tip. Here are 17 times that happened to servers in Maine and New Hampshire.
These Are the Best Restaurants to Grab a Bite in Maine, According to Mainers
Locals helping support local by listing the best places to eat local.