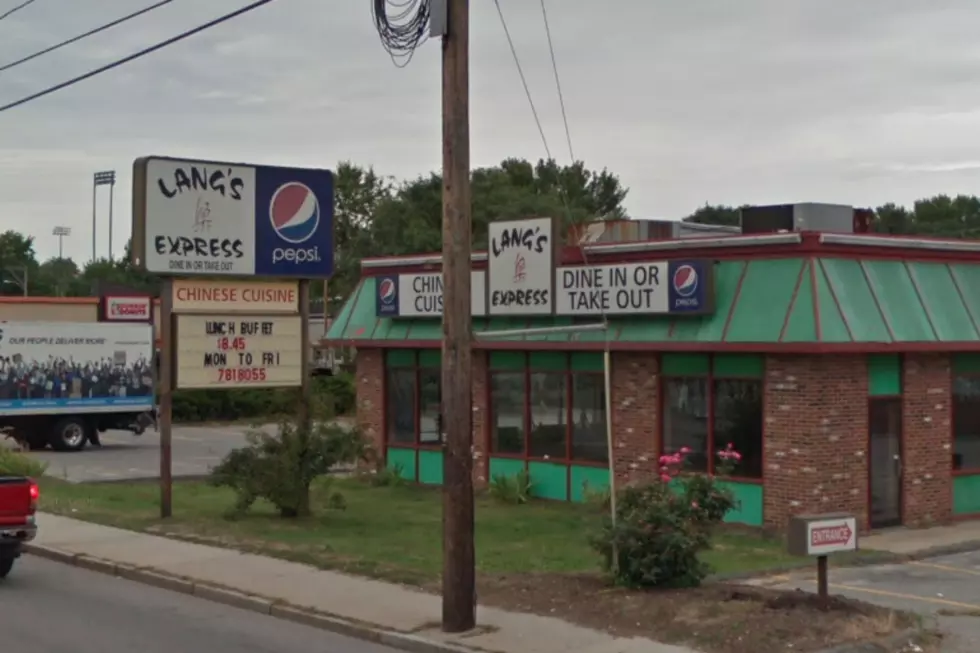 Longtime Portland Stop Lang's Express Closed And Will Be Torn Down
Google Maps
For almost 25 years, Lang's Express has been a mainstay on St. John Street in Portland, serving their lunch buffet and catering to a late night crowd flooding over from the Old Port. But all good things must come to an end, and it appears the end is officially here for Lang's Express.
The restaurant has permanently closed and will be demolished to eventually be the home to a new, modern Dunkin'.
Lang's famously was visited by then President Bill Clinton for lunch in 1996. He even sent a letter thanking them for a great meal. But times changes, and so do the tastes of Portland over the past few years. The city has seen two of its most established Chinese food restaurants go out to pasture. Valley Chinese shut down several months ago, and now Lang's follows suit. Meanwhile, new Vietnamese and Thai restaurants have popped up.
Perhaps it's a shift in the way Portland eats.
As for Dunkin', there is already a location that abuts Lang's Express. But Dunkin' reportedly has major plans for this new location.
According to the City of Portland's website, Dunkin' will construct a 2,277 square foot building that will include two drive-thru lanes and 24 parking spaces on site. The St. John Street location has notoriously been a busy one, and the added parking plus another drive-thru lane should relieve traffic pressure.
As of this writing, there is no firm timetable for construction to begin on the new Dunkin'.