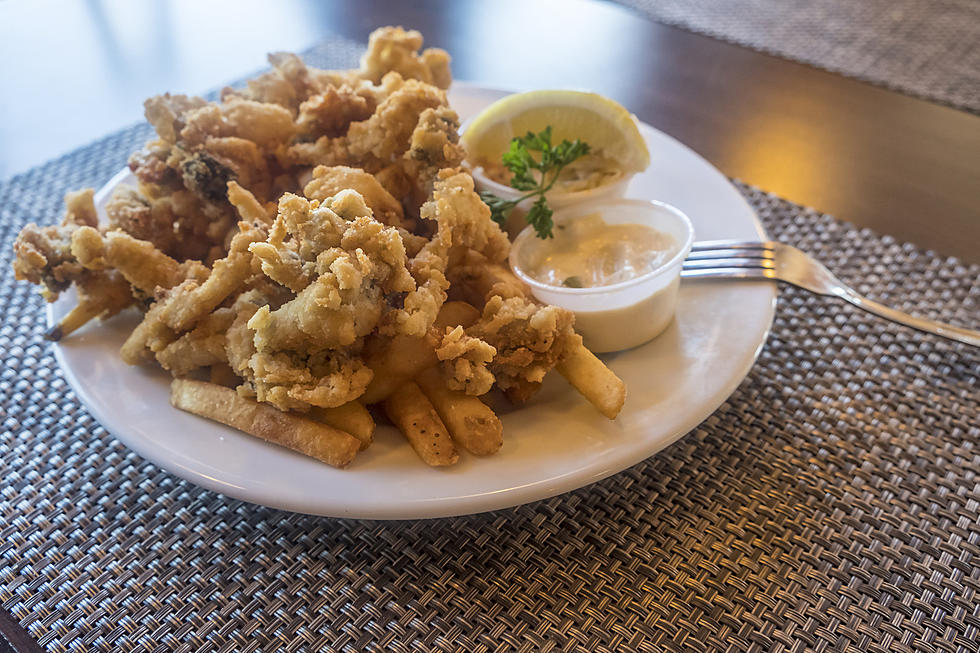 Love Fried Clams? Here Are 10 of the Best Places in Maine
Getty Images
Maine takes their fried clams seriously. We even have a festival devoted to the clam!
Did you manage to attend the Yarmouth Clam Festival this year?
Those are some of the best-fried clams around - but that's just once a year. (And I've been known to shuck a clam or two at the festival. You may have even seen me during the competition before.)
But where can you get your fix on a regular basis? Here ya go!
Here are 10 of the best in Maine. Check out to see if your favorite place is on the list!
10 Best Places in Maine for Fried Clams
Did you know the invention of the fried clam was all the way back in 1916? The New England Historical Society highlights that info along with its birth location in Massachusetts. That was over 100 years ago!
It all happened on July 3, 1916, thanks to Lawrence 'Chubby' Woodman, the historical society stated. How perfect it was right near the Fourth of July. An excellent time for some fried clams.
Fun fact from Boston Magazine: On the back of Lawrence and his wife's wedding certificate is the line: "We fried the first fried clam – in the town of Essex, July 3, 1916."
Can you imagine you being the person to come up with fried clams? That favorite food certainly hasn't gone away anytime soon.
Did your favorite fried clam place make the list? Tell us a place we didn't give a shout-out to. We want to know where more of them are.
17 Times Maine and NH Servers Received Massive Tips from Customers
Working in the service industry can be hard. But sometimes that hard work can pay off big when a generous customer thanks a server with a huge tip. Here are 17 times that happened to servers in Maine and New Hampshire.
Where to Find The 10 Best Lobster Rolls in Maine