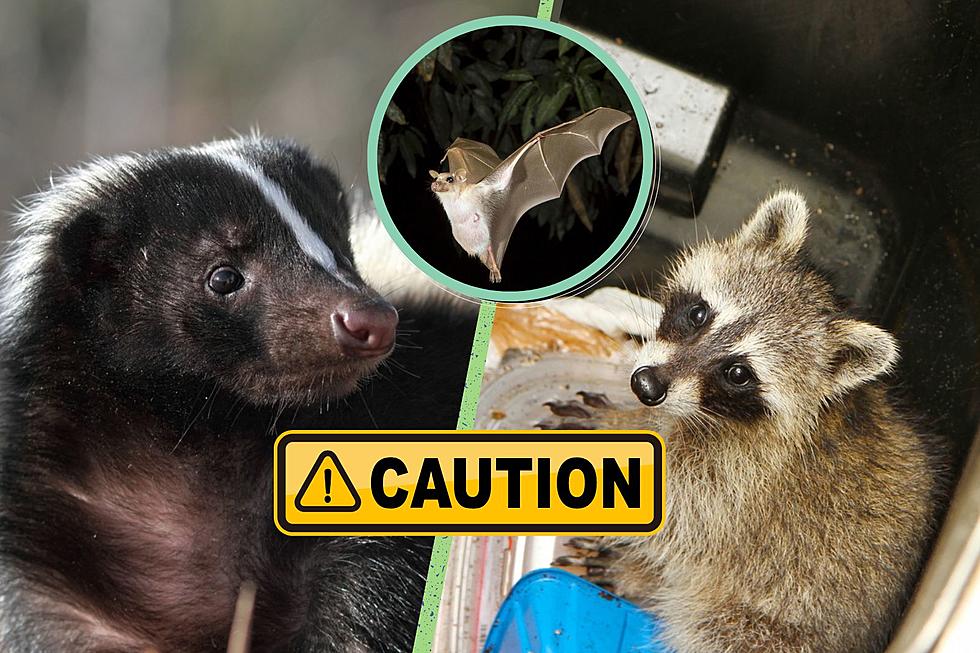 Maine CDC Reports Nearly 3 Times More Rabies Cases Over Last Year
karlumbriaco/JillianCain/ivkuzman, Getty Stock/ThinkStock
Maine health officials are cautioning residents to watch out for rabies as cases are mounting up fast this year.
How Many Cases Have Been Found in Maine This Year?
It's already a banner year for rabies cases in the state, with half the counties recording at least one confirmed diagnosis. According to the Maine Center for Disease Control and Prevention, 30 animals have tested positive for rabies in Maine over the first five months of 2023. At this time last year, 11 animals had tested positive in the state.
The most heavily affected region so far this year is Cumberland County, with at least 11 cases, but rabies has been found in 8 counties statewide. These numbers are as of June 2, 2023:
Androscoggin - 3
Cumberland - 11
Kennebec - 1
Oxford - 3
Penobscot - 3
Piscataquis - 3
Sagadahoc - 4
York - 1
For areas without confirmed cases, health officials say the risk is still there, so people should be vigilant.
What Are the Symptoms of Rabies?
Rabies is a viral disease that affects the brain and spinal chord of affected animals. It's typically spread through their saliva when they bite or scratch another animal or human. A health advisory has been issued by the Maine CDC in an effort to not only urge medical professionals to be watching for possible contamination, but also to encourage residents to do what they can to avoid being exposed to the virus.
Symptoms of rabies in animals progress rapidly to cerebral dysfunction, seizures, difficulty breathing, aggression, and/or self-mutilation. In humans, rabies symptoms start out like the flu, but will then progress to itchy skin around the bite, cerebral dysfunction, anxiety, confusion, and agitation.
How Can I Protect Myself and My Pets?
There are some things people can do to limit their exposure to rabies, including:
Keeping pets' vaccinations up to date
Feeding animals inside
Leave wild animals, as well as stray domestic animals, alone
Keep trash tightly closed
Plug any holes in outbuildings, basements, etc where wild animals can hide.
Find more information on the Maine CDC website.
KEEP READING: Here are 6 foods from your cookout that could harm your dog
Plant Some Of These In Your Idaho Garden to Keep Mosquitoes Away
As we previously told you, mosquitoes are the most
dangerous creatures on earth
. If you want to keep them away from you're yard, these plants can help!