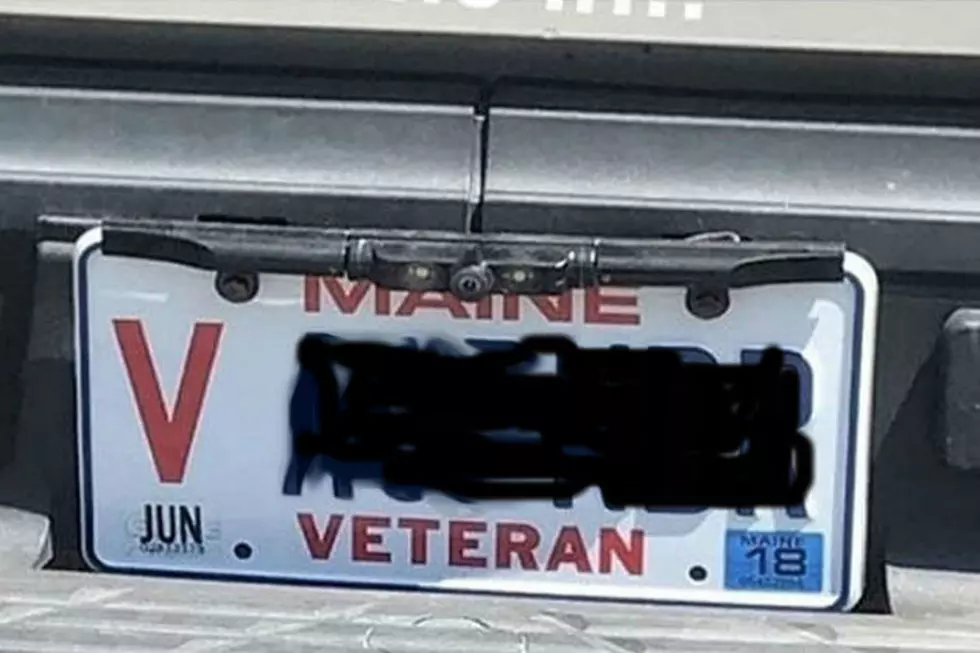 Maine Has Done Away With This Classic License Plate
Townsquare Media
License plates in Maine seem to be a larger topic than in other states. We love our vanity plates but we also love to display things we care about on them as well. That includes Maine's veterans, who have proudly displayed the large red V plates for decades. But according to WABI, that has changed and motorists will spot the difference on the roads within the next year.
Maine is doing away with the veteran plates that are signified with the large red V and replacing them with a new design. In the top left corner, there will be stars similar to the American flag, and there will be two red stripes at the top and bottom of the plate. At the bottom of the plate, there will still be the Veteran inscription held over from the old plate.
But all those sporting the old red V plates will be required to switch to the new veteran plates whenever their registration is due. That means those who have cleverly used the V on their veterans plate as an extra later in a larger vanity plate message, will have to come up with something new when they are issued their new plate.
The new plates took effect on November 13th, 2018.