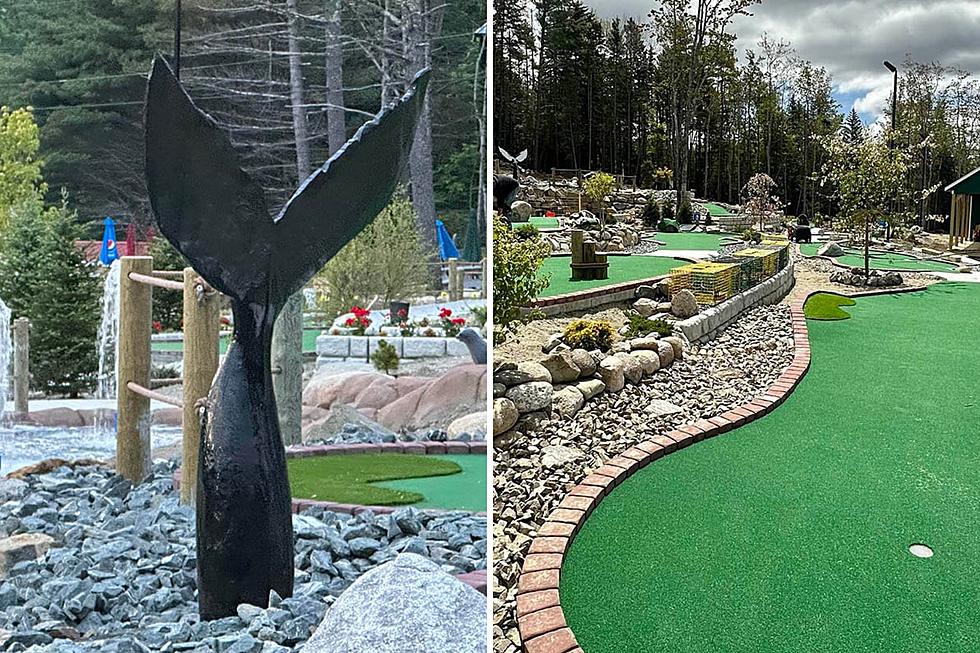 This Maine Mini Golf Course Is a Must-Visit Nautical Adventure
Golf of Maine via Facebook
Even though we have access to all kinds of high tech entertainment options, sometimes the lowest tech attractions are the best.  Why?  These low tech options allow us to really interact with our kids, family, and friends.
Mini golf, for example.  The game has been around for over a hundred years and it is still super fun.
Yes, believe it or not, the first mini golf courses appeared sometime around 1912!
If your family loves mini-golf, there is a new course on the coast of Maine that you need to play.  According to the Mount Desert Islander, the Golf of Maine (see what they did there?) Mini Golf Course will soon open on Main Street in Southwest Harbor.
The article explains that Holly Masterson and David Horner purchased the land in 2020.  Apparently, they were hoping to use it as a vendors market, but found there was not much support for the idea.  So, instead, they decided to open a Coastal Maine themed, 18 hole, mini golf course.
From what we have seen, the course offers several Maine-esque holes, including a lobster-themed hole.  The course also features a mix of man-made scenery and native plants.  Supposedly, you can see some spectacular sunsets from the course, as well.
One of the great things that separates this course from others is the fact that the first 9 holes are ADA accessible.
The course will cost $12 per person, but kids under 4 are free.  And, if you have a larger group, you'll only pay $10 per person.  On top of that, they have a punch card for frequent visitors.
To keep updated on all they are doing, follow their Facebook page.
They plan to open for the season on Wednesday, June 21st.
Where to Play Miniature Golf in Maine
The golf season is upon us. The mini golf season that is. Here's a comprehensive list of where you can go drop those hole-in-ones across Maine.