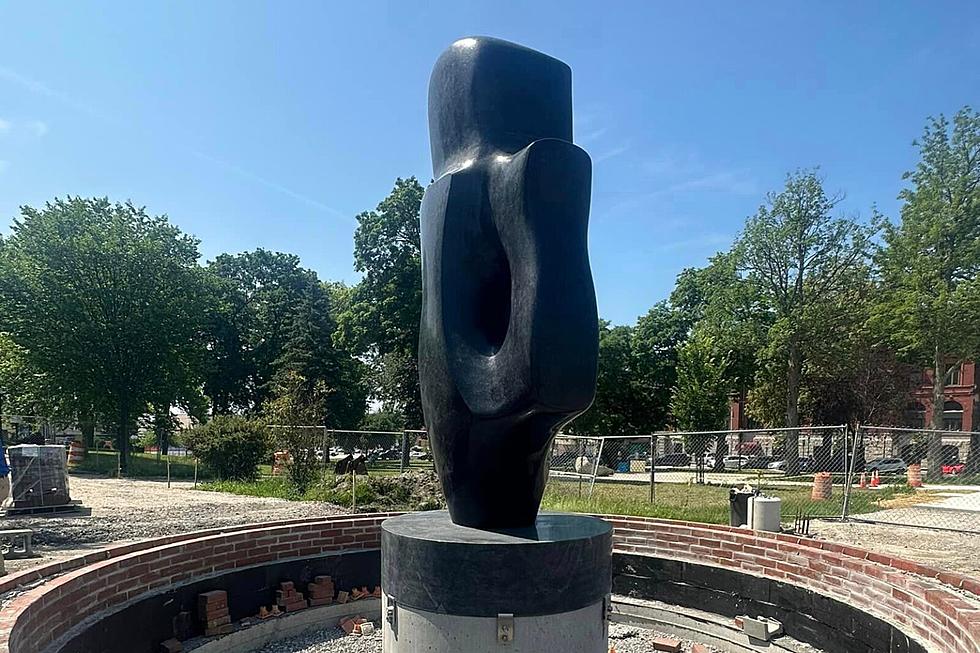 Mixed Emotions Surround Installation of New Sculpture in Kennedy Park, Lewiston, Maine
Official City of Lewiston, Maine is in Lewiston, ME. via Facebook
Lewiston residents can now experience the presence of public art in the city, as Kennedy Park proudly welcomed a new granite sculpture called "Arboreal Figure."
According to the City of Lewiston Facebook Page, renowned sculptor Hugh Lassen made this piece in response to the voices of the Tree Streets neighborhood residents.
Their vision is for a revitalized community. The artist described this as a "living, in-motion roadmap to renewal," and Mayor Carl L. Sheline is enthusiastic for the new sculpture.
I think that adding new art to any part of a community after meeting with the residents to discuss, is a great way to mix creativity and newness. It's inspiring to see that we're coming together to better our neighborhood and those who live in it.
But the sculpture also received some tense and blunt opinions from the community.
WGME Channel 13 put out an article about this new piece in Kennedy Park in Downtown Lewiston and tensions were a bit high in the comment section on Facebook.
Many people expressed their views on the need for money to be spent elsewhere. Some saying that we should be focusing on crime and poverty. Others pointing out that we need to take care of those who are homeless first and that this isn't a good way to spend tax dollars.
Change isn't always easy. Remember the huge hammer that was installed in Lewiston not too long ago?  It sits on Pine Street and is called, "Nailed it". It represents the rebuilding of the community.
That statue also received mixed emotions.
In my opinion, no matter how you feel, at least we are coming together and taking creative steps to better our neighborhoods.
What do you think?
Are you for, or against the sculpture?
Lewiston Trampoline Park Bounces Back with Epic Renovations
This local trampoline park has bounced back in fashion with incredible renovations that are sure to make your kids go wild!
Have a Blast at These 15 Amusement and Water Parks in New England