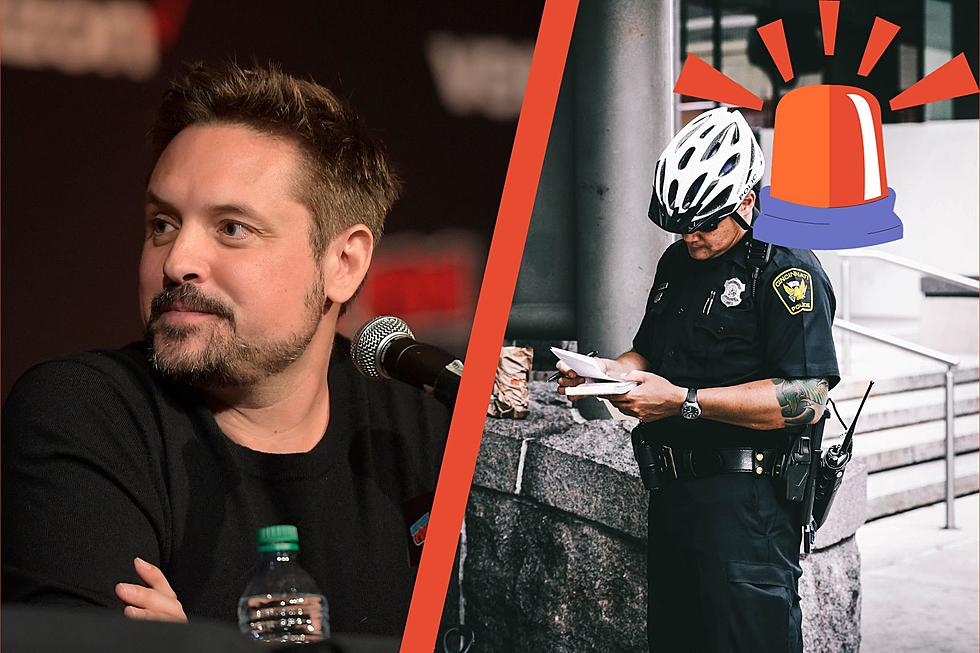 New England-Born 'Boy Meets World' Star Gives Tips on Avoiding Traffic Tickets
Getty Images / Photo by Jordan Andrews on Unsplash / Canva
We're not exactly sure how Mr. Feeny would feel about giving tips on avoiding traffic tickets if you're pulled over by police since he's a pretty law-abiding citizen.
But, for the record, the cast of Boy Meets World and the hosts of Pod Meets World (the podcast about the show Boy Meets World with some of the Boy stars) seem like law-abiding citizens, too.
Well, mostly.
Eric Matthews from Boy Meets World
Will Friedle, known and loved for playing the older brother Eric Matthews on Boy Meets World, is one-third of the hosting trio of the spinoff podcast of the show, Pod Meets World.
His two co-hosts are also Boy Meets World alum -- Danielle Fishel, who played Topanga Lawrence, and Rider Strong, who played Shawn Hunter.
In one of their recent Pod Meets World episodes, the trio took a road trip from their current homes in Los Angeles, California, to Las Vegas, Nevada, for an event. During their travels, they ended up being pulled over by police and shared not only the story but also tips on the most successful ways to avoid getting a ticket.
It was Danielle who started giving tips first on how she's successfully avoided being hit with a ticket during any of the times she's been pulled over.
Danielle's tips include rolling down all four windows as soon as you're pulled over, turning the car off, and putting both hands on the steering wheel.
Don't give them a reason to be nervous while they're approaching.
Will, who is actually a native New Englander -- born and raised in Connecticut -- mentioned that he has a friend who is a police officer, and while Danielle's tips are great, offered tips to bring it to the next level -- mentioning to turn the dome light on inside of your vehicle if it's nighttime so the officer can see what's happening/what he or she is approaching, and to take your keys out of the ignition and put them on the roof of your vehicle.
Of course, along with their tips, they also mentioned that they're realists and their celebrity helps at times, too.
It also doesn't hurt to be part of the cast of 'Boy Meets World'.
14 Celebrities Spotted in Maine and New Hampshire in 2023
A number of celebrities made a trip to Maine and New Hampshire throughout 2023. Take a look to see which ones.
Popular Child Stars From Every Year
Below,
Stacker
sifted through movie databases, film histories, celebrity biographies and digital archives to compile this list of popular pint-sized actors from 1919 through 2021.
Gallery Credit: Erin Joslyn