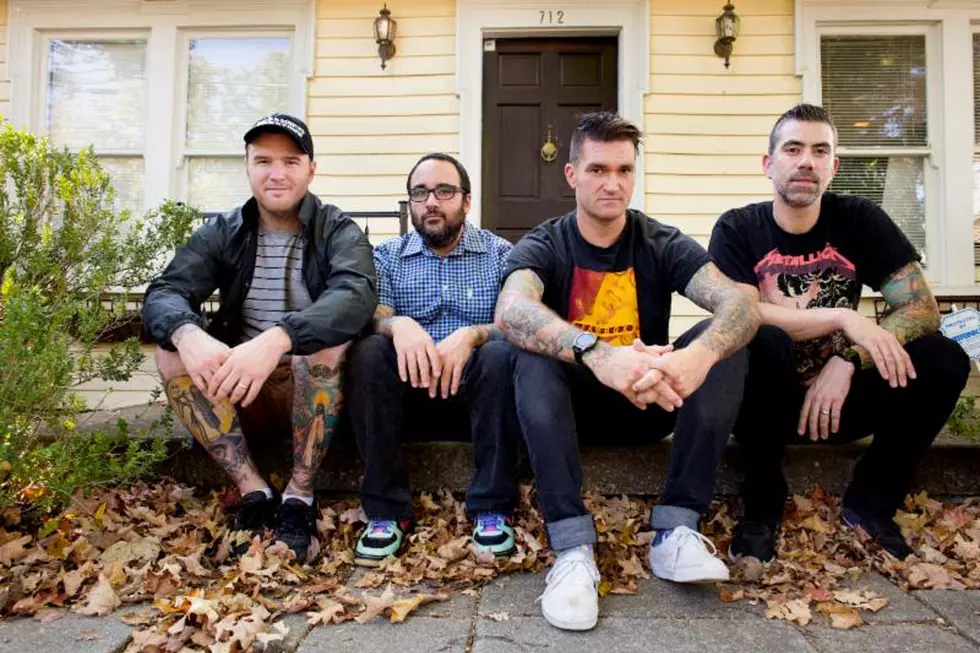 New Found Glory Shut Down Tour Early Due to a Family Emergency
Paris Visone
This week, New Found Glory were forced to curtail the fall leg of their "From the Screen to Your Stereo to Your Town Tour" after a family emergency caused guitarist Chad Gilbert to miss the final two concerts.
Through Gilbert, the band announced plans to reschedule the canceled shows in Carrboro, North Carolina, on Nov. 25 and Birmingham, Alabama, on Nov. 26. The guitarist also issued a statement explaining the situation but didn't offer specifics regarding the emergency.
See the message down toward the bottom of this post.
"Hey everyone, need your thoughts and prayers or whatever you do in tough times," Gilbert shared Sunday (Nov. 24). "I'm having to fly out quickly because of a family emergency. Because of this we will be unable to play the last two shows of the tour but plan to reschedule these dates as soon as possible. Family first with NFG. We love you all. Thank you for the support."
It was the Florida pop-punkers' second trek behind From the Screen to Your Stereo 3, New Found Glory's third album of movie soundtrack cover songs, and it launched earlier this month with sold-out gigs in Arkansas, Colorado, Nebraska and Iowa. Along for the tour were fellow rockers Hawthorne Heights.
All of us at Loudwire wish Gilbert and his family the best during this time.
Best Rock Songs of 2019… So Far