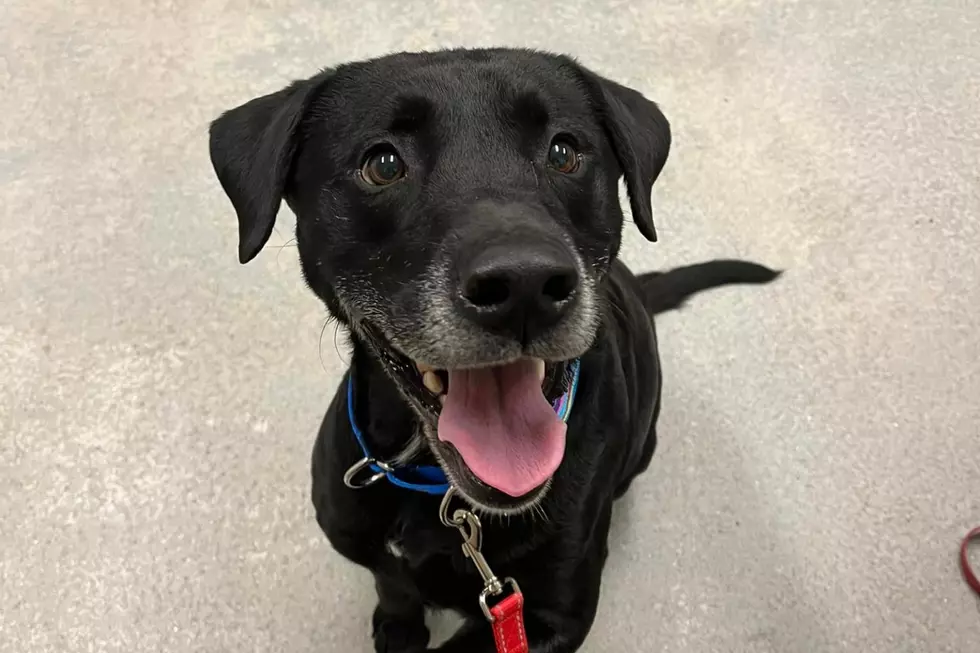 WATCH: New Hampshire Dog Found in Massachusetts, Missing Over a Month Has Heartwarming Reunion
North Quabbin Regional Animal Control via Facebook
Pet owners can understand the heartbreak when stories are told about missing dogs or pups that have run away and sadly not returned.
Who doesn't wish that the end result is a happy reunion like in the Disney classic "Homeward Bound"?
We all just want our pets to be safe and sound at home.
Thankfully, this missing New Hampshire dog was finally found and reunited with its owner after a month away from home.
Can you imagine the stories this dog could tell? The animals it met? The adventures it had?
You can watch the heartwarming moment the black lab rushes to its owner with a wagging tail before a good ol' kiss to the face in this Facebook video from North Quabbin Regional Animal Control:
One of the comments on another Facebook post from North Quabbin Regional Animal Control detailing the rescue provided a little background on the aptly named Bear and that the dog chased after another dog, leaving its yard. After some unsuccessful attempts to catch Bear, the dog wound up on a journey that eventually led him to Orange, Massachusetts.
Bear's home is in Marlow, New Hampshire. That's over 40 miles between the two locations, according to Google Maps. And that's if Bear only took a direct route.
The dog had been reportedly spotted in Orange for over a week before one of the traps was finally able to get Bear, according to the animal control Facebook post. Good thing he decided to stick around the area.
As usual, with a lot of these happy stories, it takes a village to get that end result, and North Quabbin Regional Animal Control gave a shout-out to the multiple people involved in Bear's rescue and reunion with its owner.
What a fantastic ending to this journey, and we are glad Bear is safe and sound once again.
If you want to watch even more pet reunions with their owners, we'll just leave this YouTube video here for you:
Who is cutting onions in here?
LOOK: Here Are 30 Foods That Are Poisonous to Dogs
To prepare yourself for a potential incident, always keep your vet's phone number handy, along with an after-hours clinic you can call in an emergency. The ASPCA Animal Poison Control Center also has a hotline you can call at (888) 426-4435 for advice.
Even with all of these resources, however, the best cure for food poisoning is preventing it in the first place. To give you an idea of what human foods can be dangerous, Stacker has put together a slideshow of 30 common foods to avoid. Take a look to see if there are any that surprise you.
RANKED: Here Are the 63 Smartest Dog Breeds
Does your loyal pup's breed make the list? Read on to see if you'll be bragging to the neighbors about your dog's intellectual prowess the next time you take your fur baby out for a walk. Don't worry: Even if your dog's breed doesn't land on the list, that doesn't mean he's not a good boy--some traits simply can't be measured.