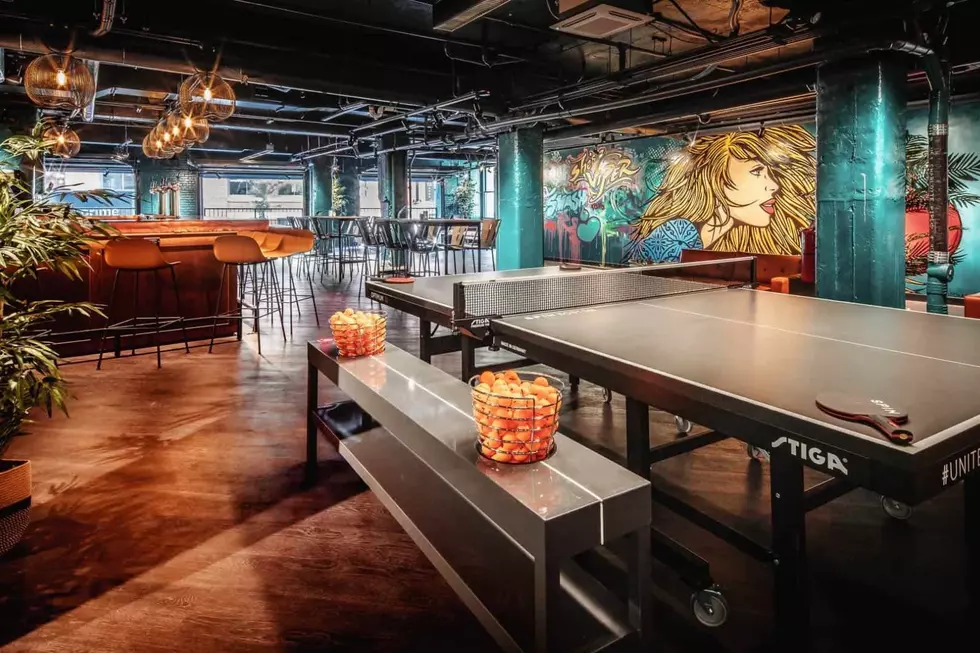 But of Course There's a Ping Pong Bar in Boston
We are Spin Boston
Yes, ping pong in a super hip bar and restaurant is a thing now.  Just ask the cool kids, and by cool kids, I mean anyone and everyone that loves to socialize and have fun at a ping pong bar.  It's a place meant for everyone to interact and be social.
Everyone loves to play ping pong, but not everyone has a table or knows where to find one outside of a recreation center like the YMCA, or maybe the basement of a fraternity house.  So, let's hear it for Spin Boston.  It's in the Seaport District downtown, where everything cool happens right along the harbor, from restaurants to bars, music venues, hotels, shopping, and now ping pong.
It's an artsy, dynamic venue with 14 Olympic-caliber professional ping pong tables, two private lounges for private parties, plus a full-service restaurant and bar that's all about the best eclectic comfort cuisine and handcrafted cocktails.  Spin Boston also has a DJ to spin music.  How is this not entertainment at its best?
SPIN is the original ping pong social club, your offline social network, the only one that doesn't require a membership. We encourage human connections through a game that transcends age, gender, and any boundaries. SPIN welcomes diversity and embraces the unconventional. From social gatherings to corporate events, we deliver an unparalleled experience.
Just reserve a table for your girls night, birthday party, family gathering, or date night if you want to play ping pong.  You can also just pop by to eat, drink, and hang out watching people play the game.  It's such a social, interactive place, and I can't imagine not having a splendid time.
There are only eight of these places in the US and Canada.  Click here to find out more.
Forgotten '90s Movies You Need to See
These movies weren't hits. They're not considered '90s classics. But more people should watch them.
Remember These 50 New Hampshire Bars From Way Back When
Blast from the past: Check out the most beloved bars and nighclubs that have closed in New Hampshire.