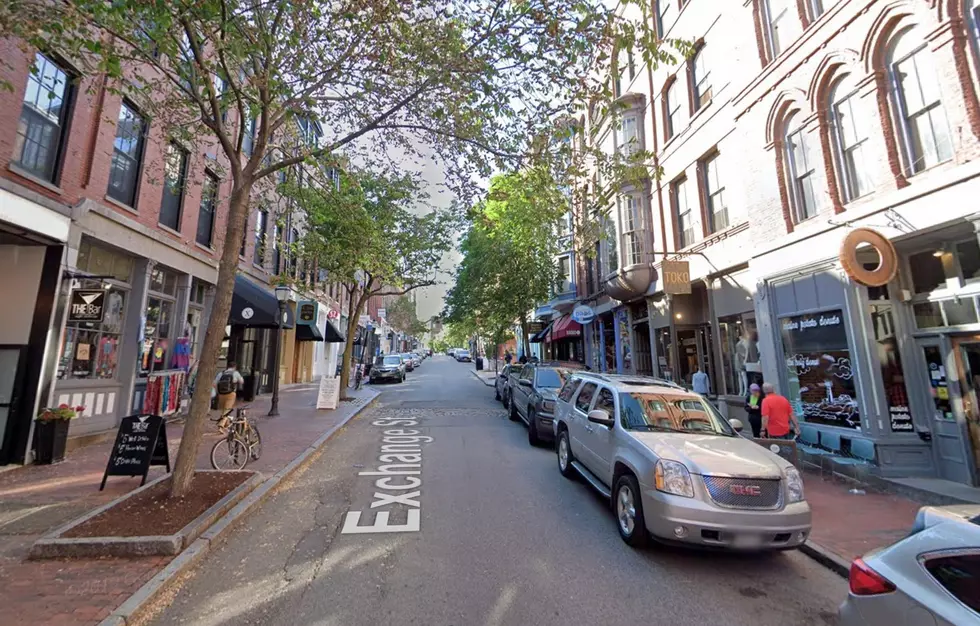 Portland May Shut Down These Six Streets to Help the Economy
Google Maps
Earlier this week, Rockland officials gave the green light to begin the process of closing part of Main Street to open an open-air market to help local businesses and encourage social distancing.
Now Portland is considering something similar. City officials met this week and the proposed plan is to shut down the following six streets to allow business owners to bring their businesses to the streets:
Exchange Street from Middle to Federal Street as well as from Fore Street to Middle Street
Milk Street from Exchange Street to Market Street as well as from Silver Street to Pearl Street
Dana Street from Fore Street to Commercial Street
Wharf Street from Moulton Street to Union Street
Middle Street from Franklin Street to India Street
You can see the aerial map here.
Jennings' memo notes that expanding outdoor capacity is "not intended to create public gathering or social space," rather assist businesses in reopening in the most responsible way possible.
Local businesses will need proper permitting to bring business outside, but the Permitting and Inspections Department will be working closely with businesses to get these permits issued quickly.
What do you think of this plan? Would you be more likely to visit these businesses if they were set up like an open-air market? Or do you think this will be too problematic for traffic and parking? Let us know your thoughts and message us through our app!
Enter your number to get our free mobile app
READ MORE: 10 Stores That No Longer Exist in Maine But We Wish Still Did