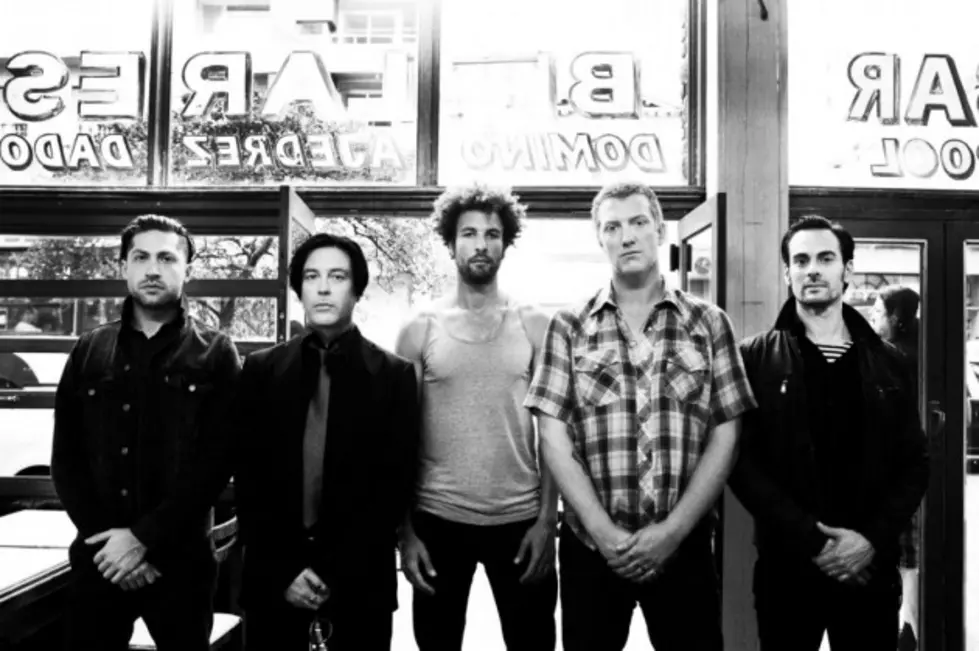 Queens of the Stone Age 'Taking a Break'
Nora Lezano
Queens of the Stone Age fans will have to wait a little longer than expected for new material from the Palm Desert outfit -- bassist Michael Shuman just revealed the band are on temporary hiatus to focus on other projects.
Although frontman Josh Homme told Rolling Stone back in January the band had "more than enough songs" for a follow-up to 2013's ...Like Clockwork and "plan to jump in the studio and get going," Shuman told Gigwise his energies in the immediate future will instead be on his upcoming solo effort with Mini Mansions. "There will be future stuff with Queens," Shuman said. "We're just taking a break since we had a long, long two years of touring. We'll take a break to do other stuff."
But before people start thinking this is the road to the band's breakup, Shuman says that isn't the case at all. "We were eager because we were in a good spot, having fun and the record had done really well," he said. "But we decided to take a break because we had been going so hard for so long, and we really worked on that record for a long time. It's not like we're sick of each other and don't want to do it - it's just better to step back for a second and come back once the world has had a little bit of a break from you."
Queens of the Stone Age -- "Smooth Sailing" (Live)