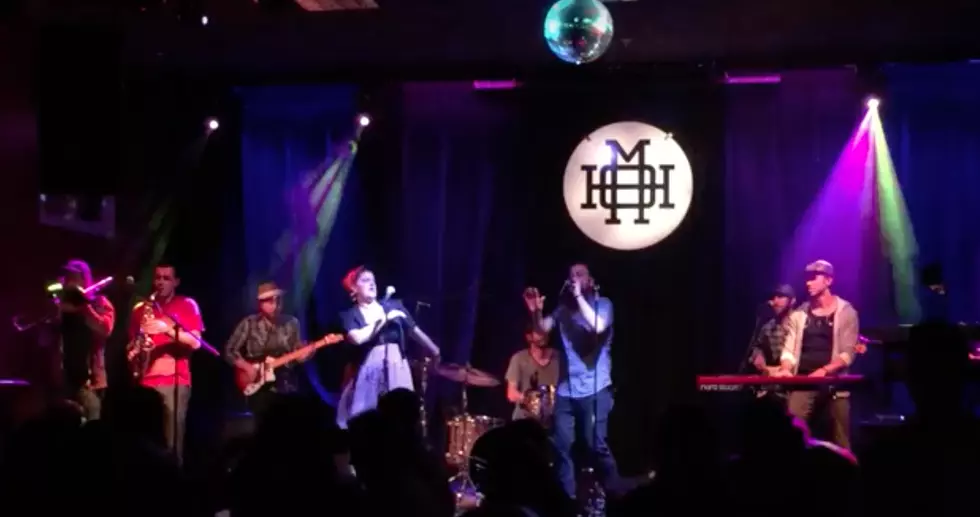 Rave 'N' Rage 2/15/2018 – Tributes, Psychics and Musical Healing
morays via YouTube
It's about time for the weekend! Another long week has finally come to a close, and with this warm Thursday comes another edition of Rave 'N' Rage. Here's what we have in store for us over the weekend!
Music and Meaning
One Longfellow Square (Portland)
7:00pm Doors / 8:00pm Show
$10 Advance, $12 Day of Show
All Ages
- Music IS healing, people. Well, at least for people that love music. Kate Beever is one such person, and the local music therapist and performer is heading a night of both songs and the stories behind them, put on by Maine Music and Health.
Shemekia Copeland
Waterville Opera House (Waterville)
8:00pm Start
$20-30 Depending on Seating Preference
All Ages
- The daughter of Texas Blues Guitar player Johnny Copeland, Shemekia brings a nice twang and power to both blues and rock. Her performance at Stone Mountain Arts Center this weekend is already sold out, so grab tickets for the Waterville show while you can!
Moe. (16th & 17th)
State Theatre (Portland)
7:00pm Doors, 8:00pm Show
$39.50 Advance, $45 Day Of Show, $65 Two-Day Pass
All Ages
- For all my peeps that like 17-minute guitar solos, this one's for you. Moe. has a legendary live show, and as anyone who saw them at Thompson's Point a while ago, as I did, already knows - it's almost impossible for these guys to disappoint.
A Celebration of the Life and Music of Dolores O'Riordan & The Cranberries
Portland House of Music (Portland)
8:00pm Doors, 9:00pm Show
$8 Advance, $12 Day of Show
21+
- Rock stars have been dropping like flies as of late, and I sure as hell don't like it. The latest gut-punching loss is Dolores O'Riordan, the badass frontwoman of legendary Irish rock band The Cranberries. Local artists like 'Papa' Tim Goad, Neon Gypsy and more will perform music from her extensive catalog to benefit the Animal Refuge league of Greater Portland.
SATURDAY 2/17
All Night Thing 2: Voices of a Generation
Aura (Portland)
6:30pm Doors, 7:30pm Show
$15 Tickets
18+
- Speaking of tribute nights, and more fallen rock heroes, this night is one for the true CYY freaks. Rockers from all across the state come together to celebrate the most prolific rock voices of the 90's and early 00's, like Chris Cornell and Chester Bennington. Plan on seeing some lighters, and horns, in the air for this one.
Sonny Robinson
Aura (Portland)
5:00pm Doors, 6:00pm Show
$35 Tickets
18+
- Sonny Robinson is one of the coolest people in the Portland Music Scene. He was already the drummer for Maine rock titan Twisted Roots when he began his second project as a full blown psychic and medium. He's legit, trust me - Mark Curdo gives him his full endorsement, and who am I to argue with that?
The Red Eye Flight Crew Presents: GALentine's Day
Portland House of Music (Portland)
8:00pm Doors, 9:00pm Show
$8 Advance, $12 Day of Show
21+
- As the title suggests, this one's for the gals. And, you know, anyone who appreciates awesome music. Gina Alibrio, JanaeSound and more are set to storm the stage at PHOME on Saturday to bring us some powerful, female-centric music for anyone looking to get romantic over the weekend.
Well, that's what I've got for the next couple days. Did I miss something you want to see?! Let me know in the comments and help spread the word!!