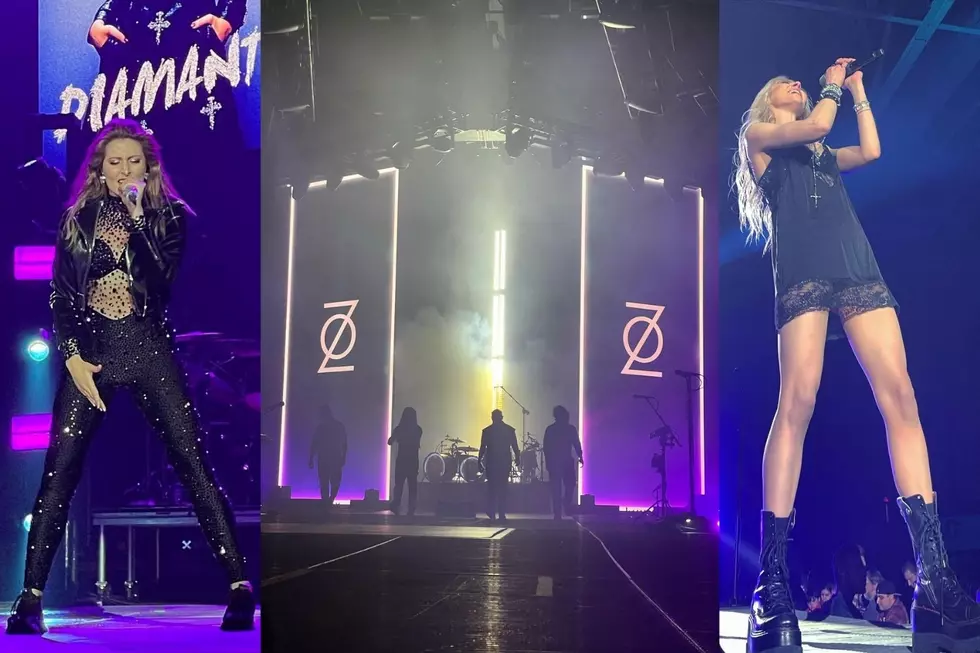 Relive the Night Shinedown, The Pretty Reckless, and Diamante Rocked Portland, Maine
Brittany Rose
It's been a week since Shinedown, The Pretty Reckless, and Diamante blew the roof off the Cross Insurance Arena, and people are still talking about it.
Not only were the bands just as impressive as ever, but it was also a cathartic experience for many after being cooped up for the last 2 years. There was something about finally being in a big indoor venue surrounded by equally passionate people belting out some of the best current rock songs that felt so damn good.
Diamante recently released her 2nd album called American Dream. This was her first time bringing those songs to the stage, plus her incredible cover of Goo Goo Dolls' Iris.
The Pretty Reckless had a homecoming of sorts, with the band being from New England and frontwoman Taylor Momsen owning a home here. Not only that, but their most recent album, Death By Rock and Roll, was made here in Maine at The Halo Studio. Not only had the pandemic kept the band from touring, but the group took several years off prior to the pandemic after dealing with multiple losses.
Shinedown is on the verge of dropping their brand new album, Planet Zero. It was originally slated to come out Friday, April 22nd, but they have since pushed it until July 1st.
The production was incredible. The stage, pyro, piano that rose from the stage and videos were all the brainchild of guitarist Zach Myers.
Relive the epic night by taking a peek at some of the photos shared by fans below.
Shinedown, The Pretty Reckless, and Diamante in Portland, Maine 4/18/22
WCYY fans shared their favorite shots from the incredible night with Shinedown, The Pretty Reckless, and Diamante.
19 of Portland's Oldest Bars and Restaurants That Have Stood The Test of Time
Before Portland, Maine become a trendy foodie town, there were still dozens of incredible restaurants that laid the foundation for what the city is today. Many have closed over the years but a handful have stood the test of time and continue to thrive today.