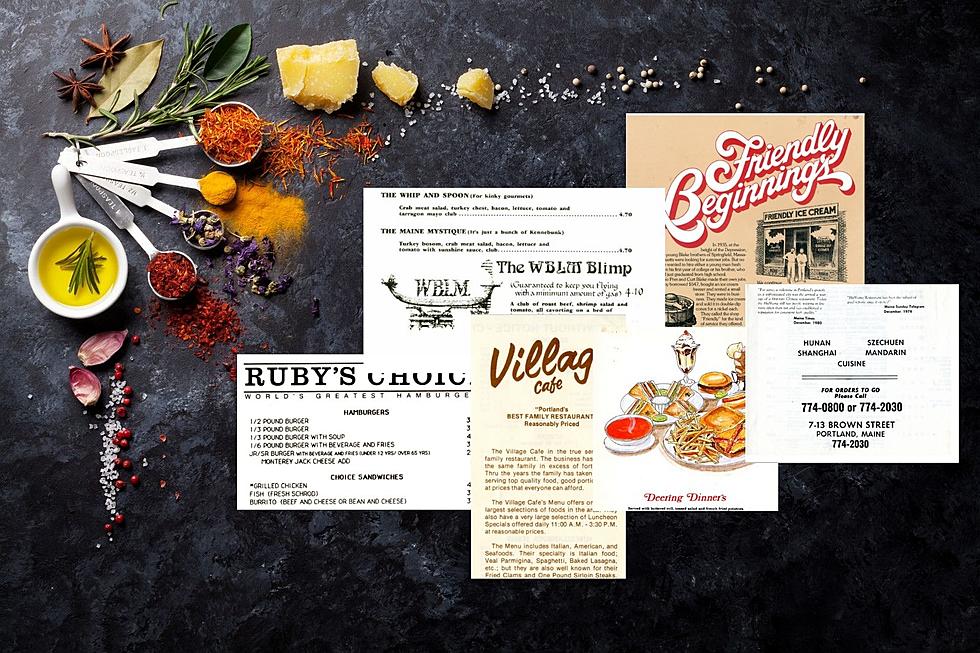 Remember These 20 Wonderful Maine Dining Experiences From the 1980s and 1990s?
Getty Images, Portland Public Library: Canva
One of my favorite things to do is enjoy a nice night out at a restaurant. I love experiencing the creativity, consistency, and service a restaurant offers its guests. It's truly more than a meal. It's an experience.
As much fun as it is to dine out as an adult, there was nothing like it when you're a kid. To me, a dinner out in Portland, South Portland, or even in my hometown of Gorham felt like a holiday meal. It feels much more like a privilege when your parents control the dinner plans.
Being that grateful meant truly taking advantage of every meal out. And that's exactly how my brother and I would approach it. I'm pretty sure he even had spreadsheets of where we went, when we went, and what we had.
We had our favorites as kids, then as teenagers, and even as young adults. And sadly, many of those places have either closed, moved from the area, or scaled down significantly.
However, it doesn't mean we don't reminisce about the incredible meals, experiences, and general tomfoolery that we had.
I put together a list of 20 of my fondest restaurants, memories, and experiences. As previously mentioned, many of these are from restaurants that are long gone. However, many have legacies that will live on for generations.
I also included some great memories that many folks around my age (ugh, 41) probably remember from back in the day.
This post will definitely make you hungry.
Remember These 80's and 90's Maine Dining Experiences?
It's always fun to look back and remember some of the wonderful experiences we had in the past. And, if you're like me, you absolutely love reminiscing about food and great meals.
Here is a list of 20 great restaurants and dining experiences that many Mainers likely shared with me from the 1980's and 1990's.
Try These 50 Maine Restaurants with the Best Outdoor Seating
Thanks to our great listeners we were able to compile a list of many of Maine's restaurants with the best outdoor dining.
These great spots can be found across the state and waiting for you to give them a try.
How many have you been to? How many would you like to try for the first time?