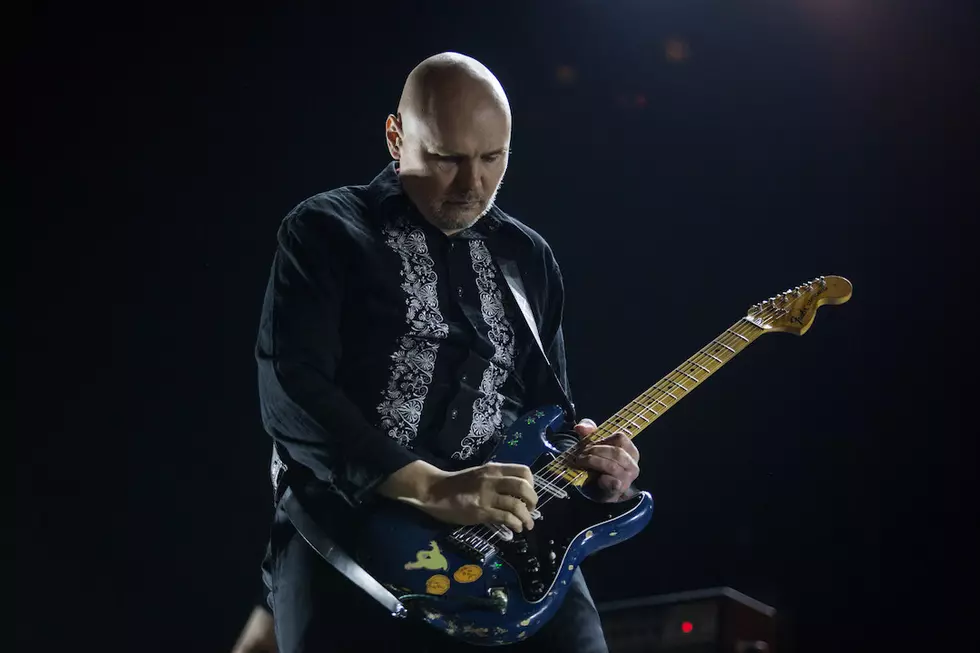 Smashing Pumpkins' Billy Corgan: 'This Is the Happiest Time of the Band,' But D'Arcy Wretzky Bridge Burned 'Forever'
Victor Moriyama, Getty Images
"I would say this is the happiest time of the band," Billy Corgan told The New York Times. "It's a bit akin to trying to rekindle a romance almost two decades later. The love is there, but, you know, is the language? Is the magic there?"
You can count producer Rick Rubin as one of the proponents of the new lineup, as he told the Times, "The energy of the performances are fiery and vibrant," adding that the new music "fits well with classic Pumpkin catalog." He continued, "It's not unusual for there to exist volatility with passionate, creative people. It seems like they've know each other long enough for many of the old wounds to have healed and they all seem like they are in a good place, so they came in with a healthy mindset."
While fans speculated feverishly about a potential reunion of the classic lineup, pulling together all four players proved more difficult, with bassist D'Arcy Wretzky eventually being excluded from the tour.
"He was stringing me along and using me to be able to say that it was, in fact, a reunion of all the members," said Wretzky, who told the Times, "Billy can be incredibly charming and funny and fun, but when it comes to money and giving credit where credit is due in any kind of work situation, it's not pretty."
A very public dispute between Wretzky and Corgan unfurled as the tour announcement neared, with Wretzky stating that should would not be taking part, then revealing her correspondence with the singer.
"I think what she did demonstrates why she couldn't be involved," said Corgan. "I was vulnerable and shared things and trusted that there was a reason to give it a chance, despite plenty of empirical evidence that that was not a wise decision." The singer went on to say that the bridge is now burned "forever" where Wretzky is concerned, with Jack Bates signing on to play bass on the tour.
The band's touring officially kicks off July 12 in Glendale, Ariz., with the focus of this run being on the group's first five albums. As for the new music, stay tuned for release details.
Smashing Pumpkins Albums Ranked