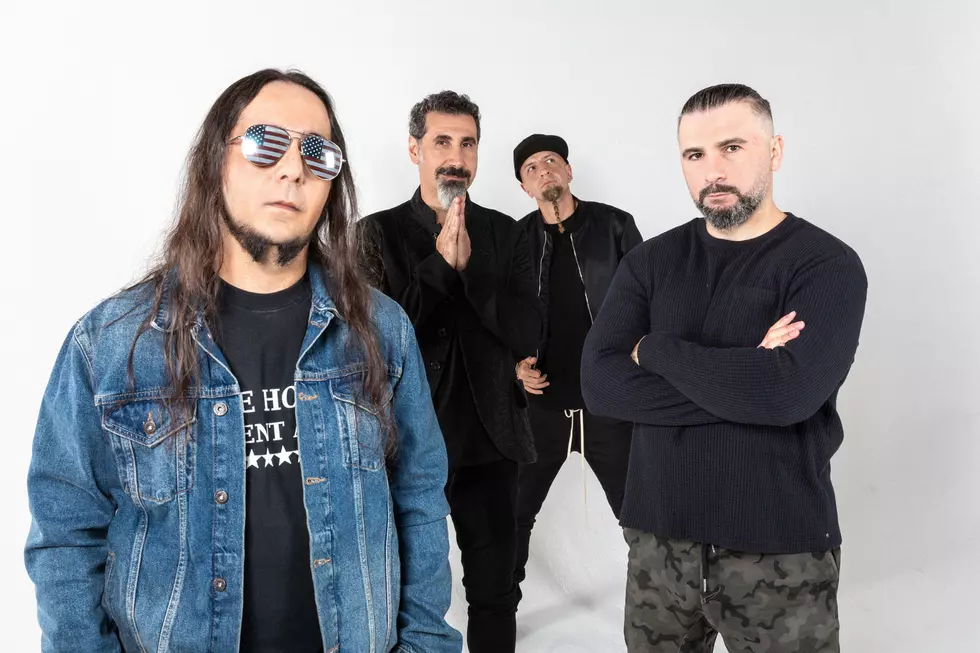 There Are Only 5 Songs System of a Down Have Never Played Live
Photo by Clemente Ruiz
System of a Down have been a band for just under three decades now, so they've played a lot of shows over the years. Surprisingly, though, there are only five songs in their catalog that they've never played live.
The band formed in 1994 and released five albums between '98 and 2005, with two of the five being released in the same year. They haven't put out a full studio release since Hypnotize, but they've since dropped two songs called "Protect the Land" and "Genocidal Humanoidz," which both came out in the fall of 2020.
According to Setlist.fm's Tour Statistics, System have played over 500 shows since 1995, so we wanted to check which of their songs they've never played during a concert. Artists typically perform the majority of the songs from their first album, if not all of them, because they have less material to choose from for their sets. However, as they release more records, they have to be more selective about which they're going to tackle live.
Of System of a Down's five albums, there are only six songs that have never been played during a concert or festival. Even "Protect the Land" and "Genocidal Humanoidz" have been played live, though the band doesn't perform as often anymore as they used to. They've only played one show in 2023 so far, and don't have any coming up for the rest of the year, according to their website.
READ MORE: 20 Active Bands That Haven't Released an Album in 5 Years
We compiled the list of songs that the band has never played live below. We simply plugged in the names of all of their tracks in Setlist.fm, and whichever ones haven't been played didn't show up in their Tour Statistics. Scroll below to see which five songs have yet to be played.
The 5 Songs System of a Down Have Never Played Live
These are the only songs System of a Down haven't played live.
The Songs 30 Huge Rock + Metal Bands Only Played Live Once
Note: songs that were played as part of a medley and cover songs were not considered for this list. Only full performances of individual songs were taken into account.