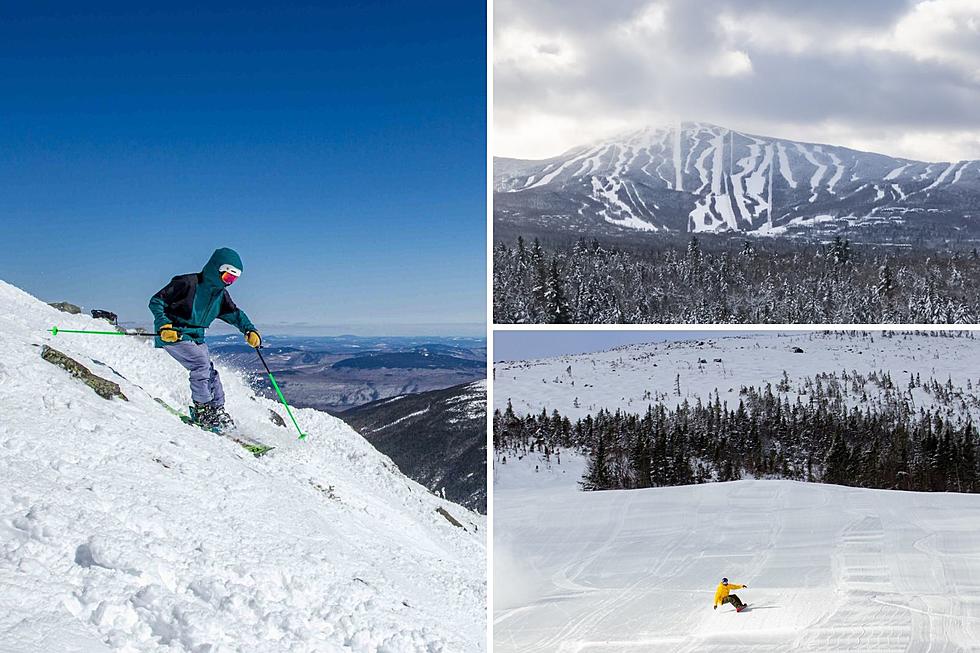 Ready for Ski Season? Maine's Sugarloaf Mountain Has Set Its Opening Date
Sugarloaf via Facebook
If you aren't a fan of winter, you may want to avert your eyes.
For those who can't wait for cooler temperatures and the white stuff, then do I have some good news for you: ski season is officially just around the bend.
Put away those golf clubs and break out the bindings. Let's get those skis ready for another year of carving Maine's beautiful ski slopes. And one of those mountains has officially announced its opening day.
The Loaf better fire up those snowmaking machines, because November 17 is not that far away.
It's hard to believe we have already reached another ski season, but here we are. And I'm sure many of you can't wait.
It always amazes me how much we all collectively hate winter, yet also love getting out and playing in the snow. I guess we Mainers will just never lose that kid inside of us.
It also helps that we have outstanding ski options like Sugarloaf.
Ever since the first trail was cut back in 1950, Sugarloaf has been one of the ski gems of the Northeast. It attracts folks from all over with its massive terrain, righteous snowfields, and incredible beauty. Experts can even enjoy the above-treeline glades. Sugarloaf is the second tallest mountain in Maine, so it can get quite gnarly up there.
The mountain has also introduced many other outdoor activities over the years. They include Nordic skiing, fat biking, tubing, and even cat skiing. Yes, there's plenty of Apres ski choices, too.
With that opening date just around the corner, it's no surprise that ticket packages and other deals are already available on Sugarloaf's website. You can find more details here.
I hope everyone is ready to have a killer winter.
30 Maine Restaurants to Grab Delicious Takeout
Thanks to our great listeners, we compiled a list of many of Maine's best joints to grab takeout. These spots can be found statewide, waiting for you to try them.
How many of these have you had?
Gallery Credit: Chris Sedenka
LOOK: 50 Beloved Retail Chains That No Longer Exist
Stac



ker
takes a look at 50 major retail chains that no longer exist and the reasons for their demise.
Gallery Credit: Madison Troyer