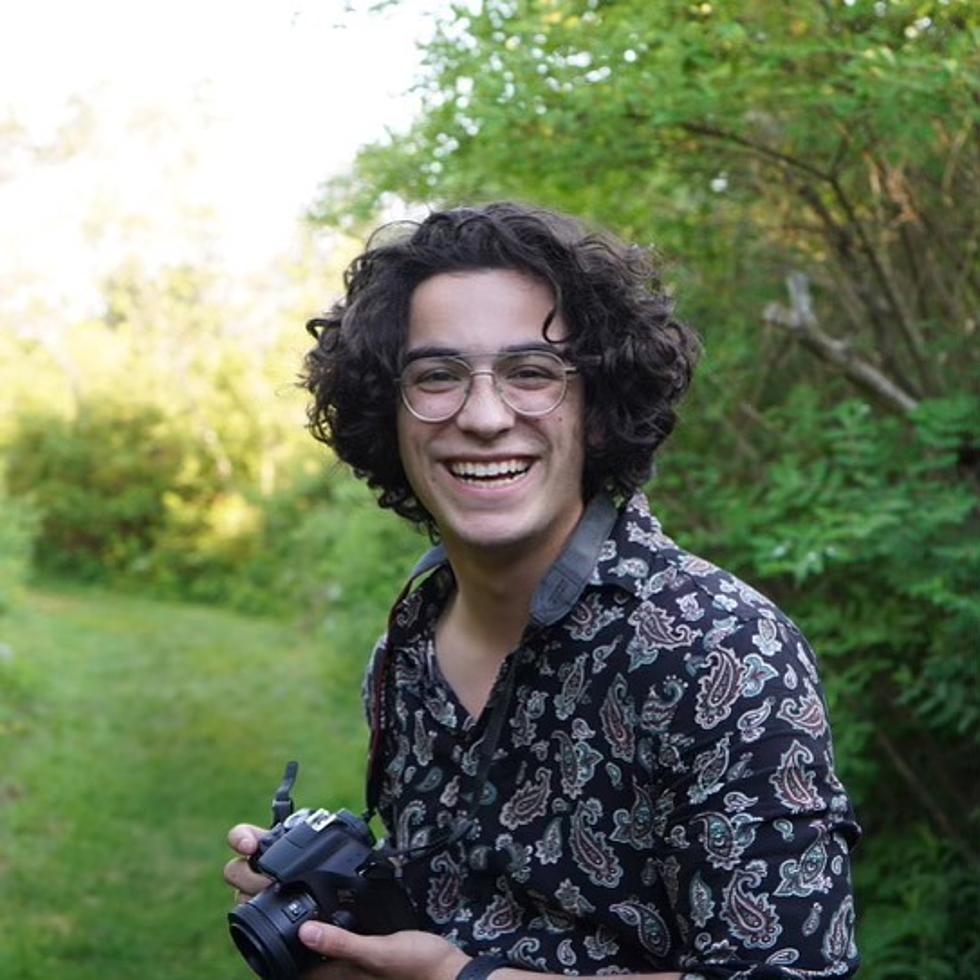 Talented Lisbon High Grad Shooting Film In Maine About Heartache
Alex Cole - Photo by Kelsey Kennedy
And to think he was our intern.
Alex Cole is a Mainer headed for greatness. We know because we got to hang with him for a while when he was the Q Morning Show's intern in the summer of 2018. And now look at how successful he is. A direct correlation? Of course.
According to the Portland Press Herald, Alex did what all struggling artists do - he crowdsourced for funds. He reached a goal to rent equipment and now he's trying to get money to feed the crew and pay for film festivals. Because he's a Mainer, he loves and wants Maine as a backdrop.
He tells the Press Herald,
It's about using the community around us to make the most cinematic experience we can. Maine has not shown up enough in films – I'm excited to show off Maine in my film.
Alex has chewed off a lot for his first film 'Grace'. He wrote, directed, and stars in his film about heartache that is autobiographical.
Alex got another Maine actor and filmmaker to help make his film. Cody Alexander Curtis is from Bath and has a few projects under his belt. Both of them are planning to move to New York next year. They love Maine, but you have to go to the epicenter of the business.
Alex and Cody are getting a crew together for the shoot in October. The finished film will be a short 25-minute autobiographical story about a' All inspired by real events and real life.
Anyone who has met Alex knows the kids got what it takes. That's where most of his support is coming from. He told the Press Herald,
It's a really weird feeling to have gotten all this support from the community, especially being from a small town in Maine. I really expected we'd only hit 50 percent, or something. It just shows how the arts community in Maine might be small, but it's very tight-knit.

 
Is Alex a Matt Damon or Ben Affleck in the making...but with Maine as his awesome back story? He sure could be! Learn more about the film 'Grace', Alex and Cody here.
Celebrity Kids Who Look Exactly Like Their Famous Parents
Celebrity Kids Who Look Exactly Like Their Famous Parents