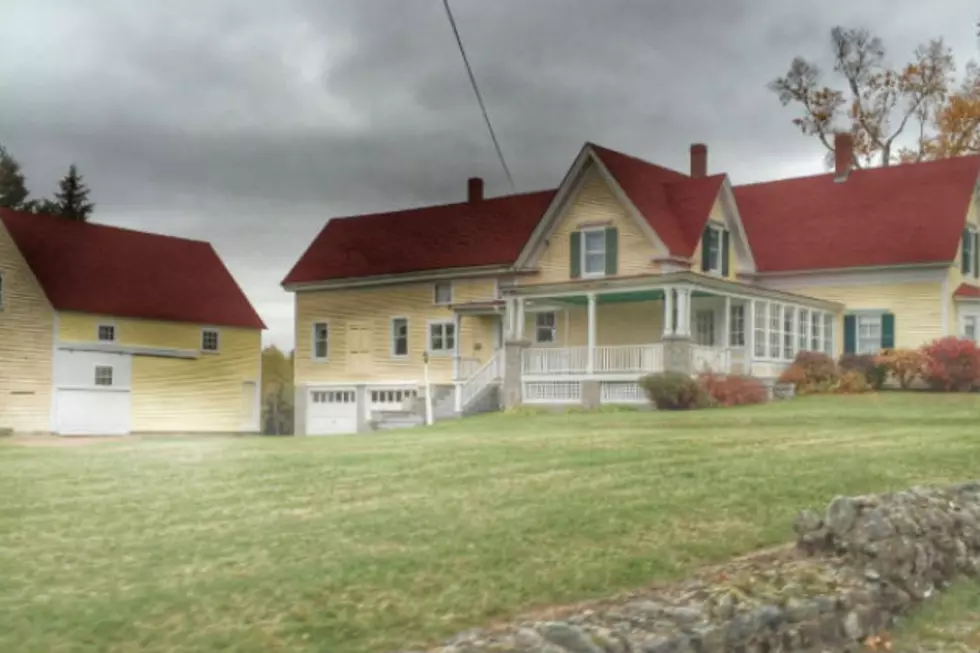 The Famous House and Cemetery Used In Stephen King's "Pet Sematary" Is Right Here In Maine
Instagram via s_nicole_12
Unbeknownst to many Maine residents and tourists alike, the famous house and cemetery used in the Hollywood version of Stephen King's "Pet Sematary" is located right here in Maine...and still exists!
For movie buffs or Stephen King fanatics, the idea that you could "visit" the same house and cemetery that was used in a major motion picture is pretty darn cool. As it turns out, that is the case in Hancock, Maine. According to Atlas Obscura, the house used as a central location in the 1989 horror film "Pet Sematary" still stands today in all of its red-roofed beauty on Point Road in the town of Hancock.
Additionally, the children at play sign that may bring back memories of one of the more intense and sickening deaths in the movie also still stands across the street from the house. That sign is used to foreshadow a key element in the movie, Gage Creed's unfortunate death from a tractor-trailer accident. That sign, and that scene, prove pivotal in Dr. Creed's descent into madness.
Fans of the flick may also remember a key cameo however. That cameo, from Stephen King himself, happens at a cemetery during Gage Creed's burial. King plays the minister presiding over the funeral. That cemetery is 100% real, it's known as Mount Hope cemetery, and is located on State Street in Bangor. As far as we know, there is no headstone for the fictional Gage Creed located there.
Naturally, you may be wondering WHERE the actual "Pet Sematary" is. Unfortunately, that may have been a Hollywood set. There's been no confirmation of any existence of a pet cemetery in Maine that fits what's seen in the movie. However, if you want to travel over the crazy rock formation that leads to the fictional Indian burial ground in the film, that rock formation can be found in Acadia National Park.
Time to live out your movie fantasies...or nightmares.