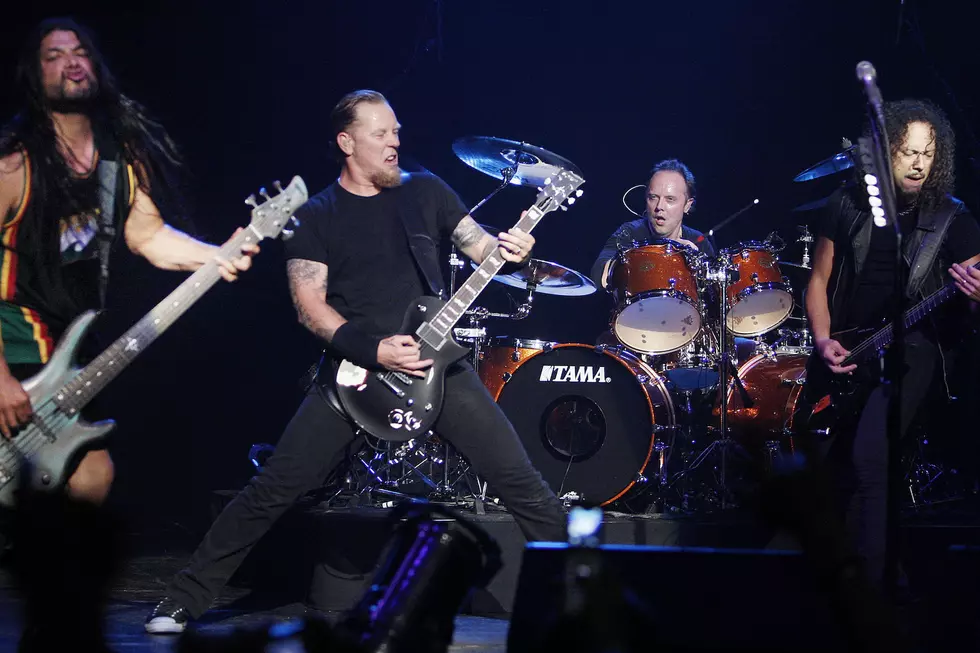 'The Ultimate Metallica Show' – Playlist and Recap – April 24, 2022
Kevin Winter, Getty Images
Nine Inch Nails. The Strokes. Metallica.
Boston Calling is going to be an epic weekend. Of course, we're most excited to see 'Tallica close things out on Sunday, May 29, but really, it's going to be a pretty amazing three days at the Harvard Athletic Complex. As we've been doing for weeks now, every edition of The Ultimate Metallica Show leading up to May 29 will be dedicated to getting us ready—and excited—to see Metallica return to Boston for the first time since 2017.
On Sunday night's show, we tossed up some pretty amazing covers from Metallica, including their takes on Nick Cave and the Bad Seeds' "Loverman" and Killing Joke's "The Wait," and we even threw out a little country-fried rock and roll with Jon Pardi's cover of "Wherever I May Roam." And obviously, the show was full of plenty of other Metallica goodies, too.
As always, if you missed anything, we have you covered.
The Ultimate Metallica Show — Hour 1
The Ultimate Metallica Show — Hour 2
Are you heading to Boston Calling? Hit me up on the CYY app and send me a message—let's rock out together on Sunday, May 29!
'The Metallica Blacklist': 10 Best Metallica Cover Songs on 'Black Album' Tribute
While a compilation of 53 bands covering 12 tracks from one Metallica album is bound to include some misses, The Metallica Blacklist includes a considerable amount of hits. Listening to it over and over and over again, we've picked out the 10 best "Black Album" covers from The Metallica Blacklist; check them out in this gallery.
8 Free Items On Maine's Craigslist People Can't Seem to Give Away
From torn apart vehicles to old appliances to expired breast milk, here are some of the very strange and very free items listed on Craigslist in Maine.