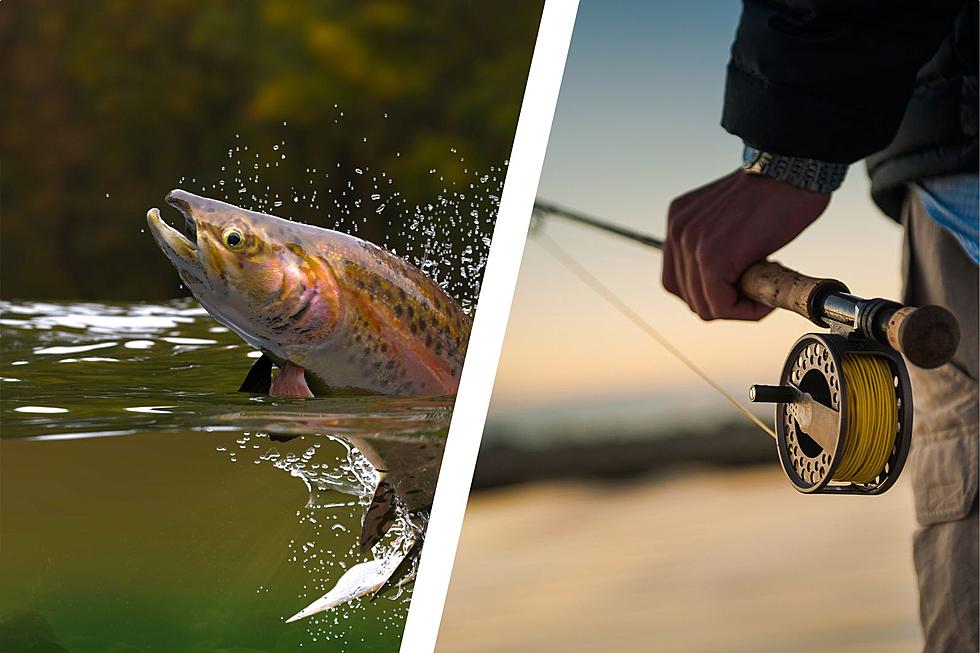 This Small & Remote Maine River is Being Called One of the Best for Fly Fishing
Getty Images
A small, relatively remote Maine river and its surrounding area is receiving critical acclaim for a popular recreational activity that the region is known for.
The highly respected outdoor enthusiast site, guiderecommended.com, recently published an article about fly fishing. The article titled "31 Best Places to Fly Fish in the USA," included many of the most iconic fishing holes in the country, like the Madison River in Montana and Idaho's Salmon River. Also included was Northwestern Maine's unique little Rapid River.
With a length of just six miles, the Rapid River is not exactly one of the mighty stalwarts that typically get talked about here in Maine. We aren't discussing the Penobscot, Androscoggin, or Saco River here. However, what it lacks in size it makes up in substance. And the substance it's most notably known for is exceptional fly fishing.
It shouldn't be a surprise for Maine to have such solid and special fishing hole like this. The state has always had a good reputation for fishing. And with so many pristine and clean rivers, one would think at least one would make a special list like this. For it to be such a unique and remote spot just seems so fitting.
Rapid River is also a very fitting name, considering the majority of the six-mile body of water features Class lll and lV rapids. This is a feature that certainly helps make the fly fishing experience much better. However, it also means the fly fisherman should take some added precautions to stay safe.
Here is a little of why guiderecommended.com chose the Rapid River, and what fish are typically lurking it its waters.
The brook trout are amazing to look at as well as catch. This river is going to require you to put in quite a bit of work to reach, but the fish are well worth your time. The most fish you'll land will be on nymphs....A solid place to set up base camp is Lake State Park near Upton. You'll have to drive and hike back to the river, but it's well worth your time.
Is there anything more Maine than driving to a destination and still having to hike in to get there? Man, I love this state.
The Rapid River is a great representation of fly fishing in Maine. While it's the only Pine Tree State spot listed on the site, this shouldn't deter anyone from hitting a number of other wonderful honey holes in Maine. However, good luck trying to get a Mainer to tell you where that might be. Fishermen keep secrets like CIA officers.
Tight lines.
The 20 Most Visted Maine State Parks in 2022
The 10 Safest Places in Maine to Live Right Now
Breaking down stats relating to violent and property crime, here are the 10 places in Maine that are the safest to call home right now
according to SafeWise.com
.