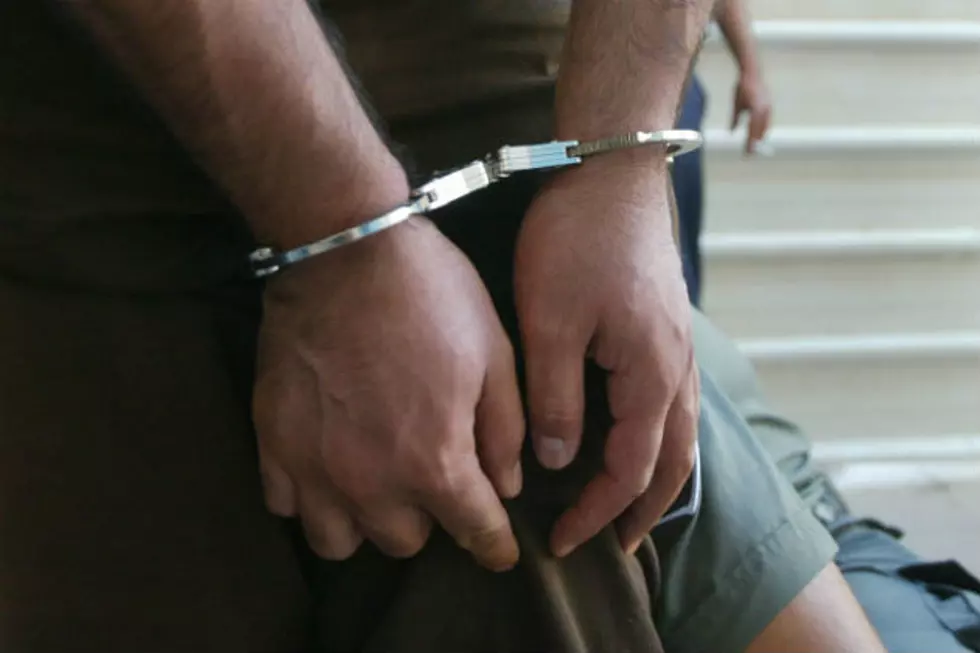 Three Teenagers Arrested In Connection With Fatal Lewiston Fire
handcuffs
According to a press release from the Maine Department of Public Safety, three teenagers have been arrested in connection with a fatal fire at a Lewiston apartment building.
At about 4:45 PM, Lewiston police and firefighters responded to a fire at a Blake Street apartment building.
While most of the residents were able to escape, 70 year old Felicien Betu was trapped on the sixth floor.  While emergency rescue personnel were trying to reach him, he jumped from a window.  Sadly, he died as a result of his injuries.
Through the course of the investigation into the fire, it was determined the fire had been deliberately set.  Evidence pointed to a trio of teenagers, two 13 year olds and a 14 year old, being responsible for the fire.  On Monday, the three alleged arsonists were arrested.
The press release says, in part:
Due to the nature of the fire, the Lewiston Fire Department contacted the Fire Marshals' office.  A team of investigators responded to Lewiston and began conducting an investigation in an attempt to determine the cause of the fire. The investigation determined that the fire was Arson. Monday afternoon, September 13, 2001, three juveniles were taken into custody, two 13 year old's and one 14 year old.  They were transported to the Long Creek Correctional Facility.
The investigation into the fire continues.
The Fire Marshal's office was assisted during the investigation by the Lewiston Fire Department, the Lewiston Police Department, the Androscoggin County DA's office and the Maine Department of Corrections.
6 Maine Ghost Towns You Never Knew Existed
Considering the area that we now call the State of Maine has been inhabited for thousands of years (first by the Native Americans and later by European settlers) it shouldn't come as any surprise that we have a few "ghost towns" in our state. Here are six ghost towns listed by
Hotels.com
We need your help...  If you see something we should be talking about, send us a message through our app or on Facebook.