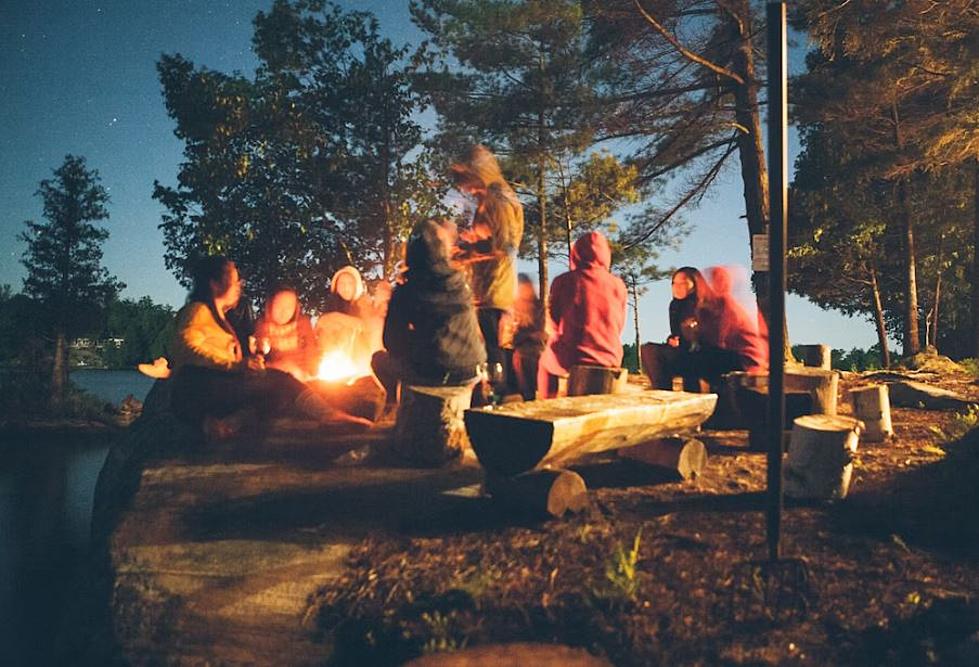 Tiny Maine Town Has One Of The Best Campgrounds In America
Tegan Mierle / Unsplash
Maine really is an outdoor lovers' paradise, isn't it?  We've got a great coastline, lakes, and rivers that are perfect for boating.  We've also got mountains for hiking and forests for going on adventures in.
For well over a century, people have come from all over the country (actually, all over the world) to experience nature here in Maine.
Because of this, we have always had some amazing, unique campgrounds.  We like to think that we have some of the best campgrounds in the entire country.
Apparently, we're not the only ones who think that, either.
According to an article on WMTW, The Dyrt has listed Cathedral Pines as the best campground in the northeast.
For those who are unfamiliar, you'll find the campground in the small Maine town of Eustis.  Located just a few miles from the Canadian border, the campground is located on Flagstaff Lake.  It features a beach, boat ramp, rec hall, playground, a small store, and more.
The report said:
Cathedral Pines Campground is nestled deep in the Maine woods just 26 miles from the Canadian border and, as the name would imply, is surrounded by forests of tall red pine. Campers can enjoy the numerous hiking trails, fishing in nearby Flagstaff Lake, or simply relaxing in a quintessentially Maine setting.
You can get more details about Cathedral Pines from their website
Some of the other great campgrounds in our state include Augusta West Kampground in Winthrop, Acres of Wildlife in Steep Falls, Augusta / Gardiner KOA in Richmond, and Bayley's Camping Resort in Scarborough
Must Visit Maine Ice Cream Shops
We've put together a list of some of the best ice cream stands and ice cream shops in Maine. Let us know what else needs to be on the list