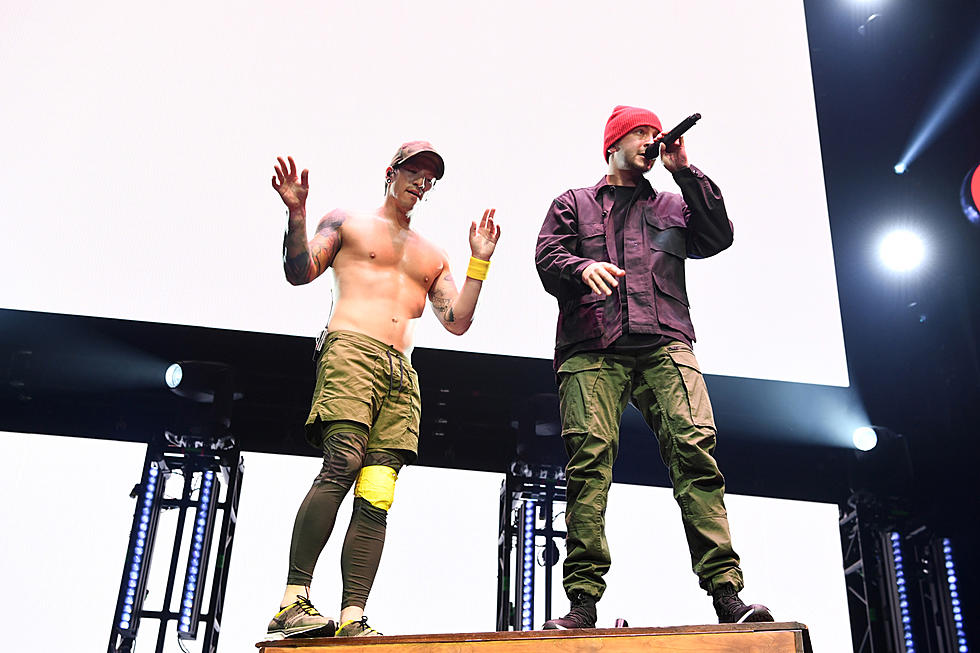 Twenty One Pilots Surpass Four Years on Billboard 200 With 'Blurryface'
Emma McIntyre, Getty Images
If it seems like Twenty One Pilots have been dominating the airwaves for a long time, it's because they have. In fact, their 2015 album Blurryface just surpassed four straight years charting on the Billboard 200.
That's some serious staying power for the album that gave us such massive singles as "Tear in My Heart," "Stressed Out" and "Ride." But it should also be noted that every single track on the Blurryface album to be certified gold, which is a chart first.
The Blurryface album did hit No. 1 on the Billboard 200 Album Chart, and it has been certified four times platinum by the RIAA. In total, it has spent 208 weeks on the Billboard 200.
The disc helped catapult the band to superstardom, with the duo then landing the hit Suicide Squad soundtrack song "Heathens," and following up that with last year's Trench album, which is already gold certified and has yielded such singles as "Jumpsuit," "My Blood" and "Chlorine."
Twenty One Pilots are currently promoting the Trench album on tour, but you'll also catch your fair share of Blurryface favorites. See dates from "The Bandito" tour right here.
The Best Emo Song of Every Year Since 1998