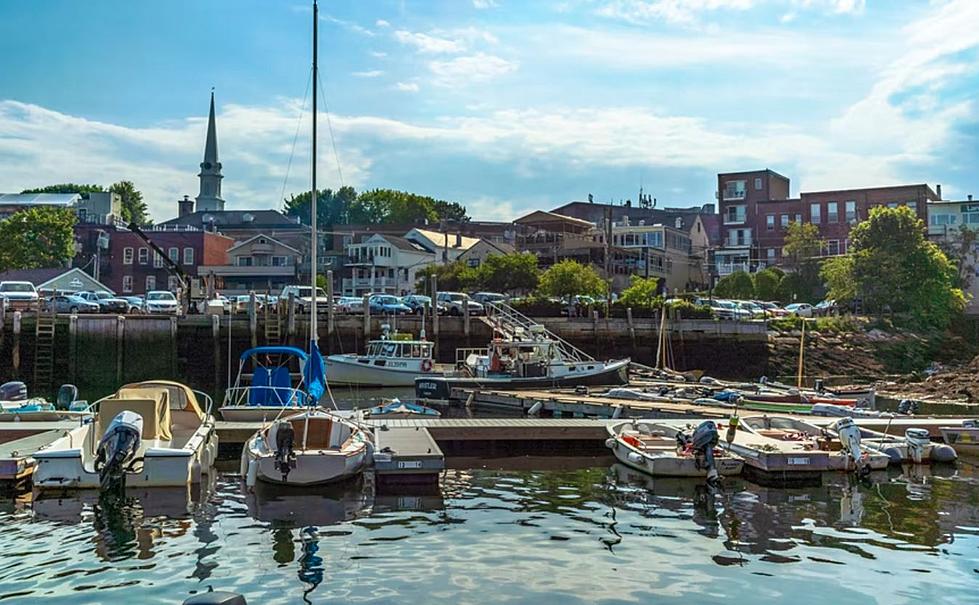 These 2 Maine Towns Have Been Named the Most Beautiful in America
Benjamin Rascoe / Unsplash
We are so lucky to live in such a beautiful state, in a beautiful part of the country.  There is, after all, a reason why millions of people choose to vacation in Maine each year.  We even see our share of celebrities.
Because of this, it is not a big surprise that journalists from around the country and world have taken note of how amazing our state is.
In June 2022, Conde Nast Traveler put out their list of the 26 Most Beautiful Towns in America.
Representing us here in Maine?  Two picturesque seaside towns: Camden and Bar Harbor.
Here's what they had to say about Camden:
This classic New England seaside town is so picture-perfect, it was the primary filming location for the 1957 movie Peyton Place (a film about—surprise!—a seemingly idyllic town.) The motto of Camden has long been "Where the mountains meet the sea," and indeed, Mount Battie and Bald Mountain rise up above the harbor and the village; a hike to the top of the former will reward you with a stellar view.
The Town of Camden has so much to offer.  Just like all of the bigger towns on Maine's midcoast, the town is a great place to bring the family for a day trip or mini-vacation.  There are great restaurants, cool shops, and plenty of fun family festivals.
It is also a great place for a romantic getaway.  You and your special someone can have a gourmet meal, take in some amazing views, and then retire to a boutique hotel.
Conde Nast also highlighted Bar Harbor.  For well over a century, the oceanside town has been an escape for those looking to get out of the heat and chaos of eastern US cities like Boston and New York.
Of Bar Harbor, the magazine said:
This picturesque town on Mount Desert Island is as pristine as small towns come. It's hard to ignore the fact that Bar Harbor sits in the shadow of Acadia National Park, making it a great place to indulge in some outdoor fun: We're talking bicycling, boating, hiking, fishing, climbing, bird-watching, swimming, horseback riding, and leaf peeping.
Much like Camden, Bar Harbor is a great place to bring the family for a day trip or mini-vacation.  But because of all of the nightlife, Bar Harbor is a great place for a weekend with your ladies or your boys.  There are some great adventures to be had in Acadia National Park. There are great bars, and lots of places have live music and DJs several nights a week.
Learn more about all that Maine's coast has to offer through the Visit Maine website.
Camden and Bar Harbor were not the only New England towns highlighted.  The magazine also highlighted Nantucket (MA), Montpelier (VT), Woodstock (VT), and Block Island (RI).
What is your go-to town or city to visit in Maine?  Send us a message through our app or on Facebook.
These Are 14 of the Best Towns in Maine, According to Locals
Gallery Credit: Megan
The 20 Least Populated Maine Towns
Maine is a vast state, which can be quite remote in some areas. Amazingly, Maine has numerous towns that still exist independently even with very little population. Here is a list of the 20 least populated towns in Maine.