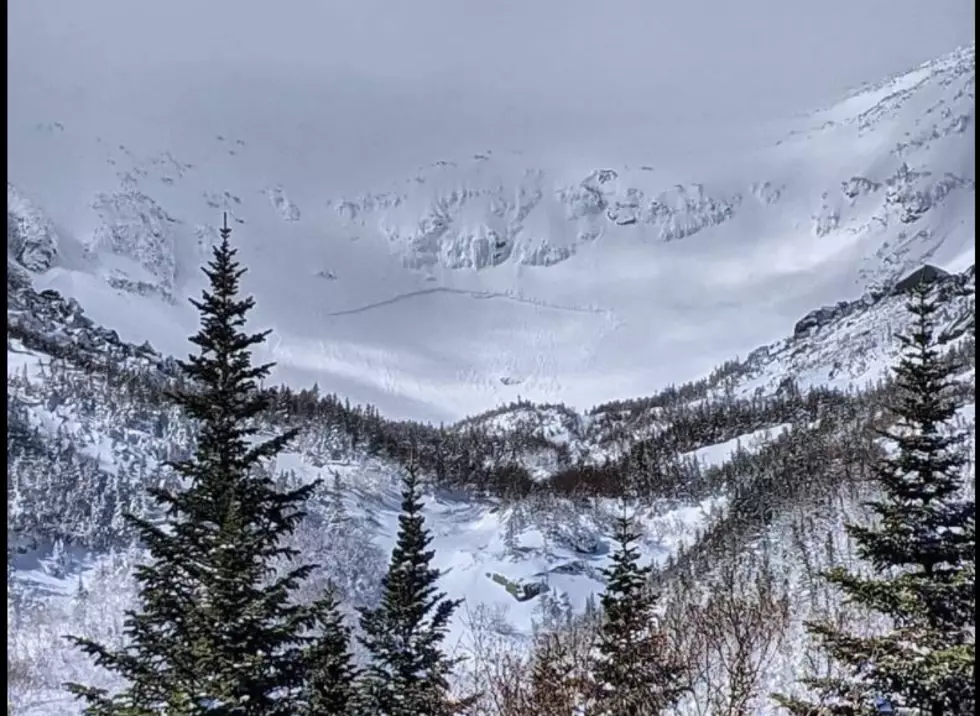 Unsurvivable Avalanche This Week at Tuckerman Ravine in New Hampshire
Mt Washington Avalanche Center Facebook
Our friends at the Mt Washington Avalanche Center have shared some photos of a huge avalanche that occurred this week at Tuckerman Ravine. Avalanches are a real danger in this area. In fact, March is the deadliest month in the Mt. Washington area and avalanches are one of the culprits.
From the Mt Washington Center Avalanche Center Facebook Page:
In case you are wondering what an unsurvivable avalanche looks like, this is it. This large to very large (D2.5) natural avalanche occurred last night (2/23-24) when WNW winds transported what remained of the loose snow from the expansive and mostly flat alpine plateau we call the "alpine zone" or "fetch". A sum total of 6.4" of snow was recorded in the past 7 days. Yes, just six inches. Crown thickness of this avalanche averages a little under 3 feet. The debris pile is somewhere around a football field in size averaging 6 feet in depth. It appears to have run on the ice crust layer that developed on Feb 16.
The avalanche warning right now in the area is "Considerable" Be careful out there! Avalanches kill about 150 people every year. The human body is three times denser than the snow debris and will sink pretty quickly.
If you want to learn more you can check out the Avalanche Encyclopedia
These 10 NH Places Bring Back the Best Memories
READ ON: See the States Where People Live the Longest
Read on to learn the average life expectancy in each state.
The 100 Best Places to Live on the East Coast