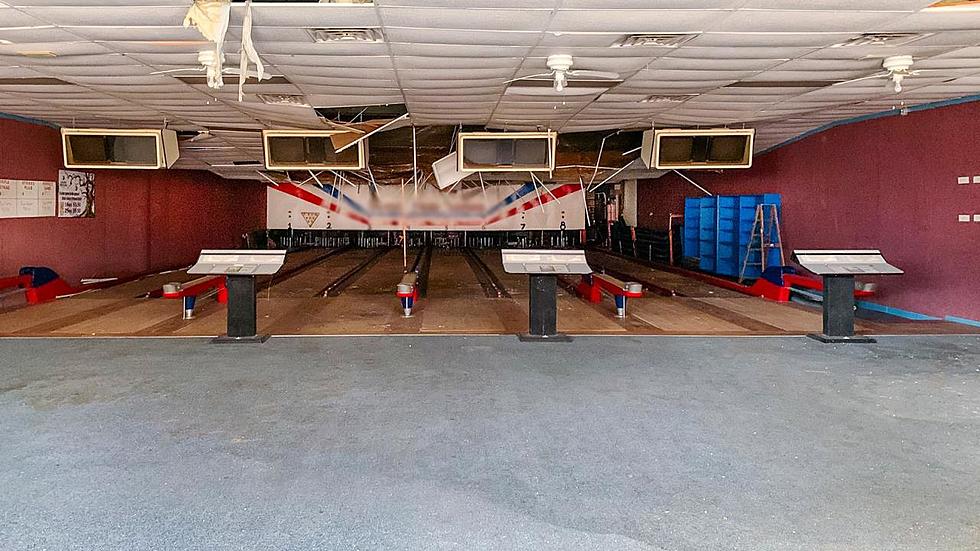 Want to Own a Bowling Alley? Good Time Lanes in Lisbon Falls, Maine, Is Up for Auction
Tranzon Auction Properties
Anyone looking to buy a bowling alley? Well, now is your chance.
The Lewiston Sun Journal is reporting that Good Time Lanes in Lisbon Falls will be auctioned off in January 2022.
The 90-year-old center, which has been in foreclosure, is in need of new owners.
According to the Lewiston Sun Journal, the auction is being run by Portland-based Tranzon Auction Properties. A broker for the auction house claims in the article that 25 people have already signed up for further information on the alley.
Sadly, the building needs some serious work. The structure, lanes, and ceiling are all in disrepair, according to the newspaper, but the town of Lisbon Falls is expected to step in and help a new owner.
The Sun Journal writes that, depending on the project, Lisbon Falls will help with grants and redevelopment in any way they can. It does point out that the new project doesn't necessarily have to be a bowling alley. The town seems to simply want a logical redevelopment project.
Town aid and the property's village-centric location should help motivate potential buyers. Another factor is bowling's vast popularity, especially in Maine.
Southern Maine has seen a decade of successful bowling alleys open. Bayside Bowl in Portland led the way, opening over 10 years ago. Then came Sea Dog (formerly Easy Day) in South Portland, 33 Elwood in Westbrook, Junction Bowl in Gorham, and Garden Street Bowl in Kennebunk, just to name a few.
I can easily see someone with a similar vision, looking to transform an old alley into a trendy bowling mecca. Lisbon Falls may be a little ways away from Portland, but it does sit right in between I-95 and I-295, with major routes flowing through.
Hopefully, whoever wins the auction does keep it as an alley. Bowling is tremendously fun. It's a wonderful social activity that all can participate in. COVID-19 hasn't exactly been great to the industry, but it will survive and potentially come out stronger.
The more lanes that open, the better.
12 Restaurants & Bars in Maine with Something Fun to Do While You Eat & Drink
I personally love a place that offers not only good food and drinks but something to do while I enjoy those things, especially when I'm with a group of friends. Here are a few places in Maine that offer activities while you sip and dine:
30 famous people you might not know were college athletes
Stacker
dug deep to find 30 celebrities who were previously college athletes. There are musicians, politicians, actors, writers, and reality TV stars. For some, an athletic career was a real, promising possibility that ultimately faded away due to injury or an alternate calling. Others scrapped their way onto a team and simply played for fun and the love of the sport. Read on to find out if your favorite actor, singer, or politician once sported a university jersey.