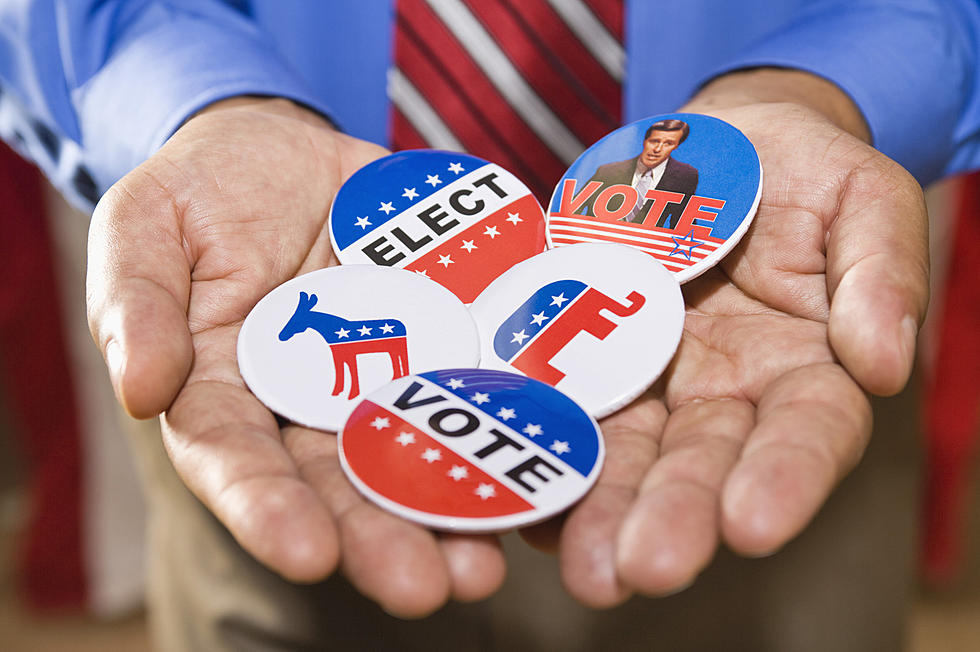 What Are Maine's Most Democratic and Republican Counties? See How Your Town Breaks Down
Thinkstock Images
2024 is a major election year and as always, Americans are very passionate about their views, beliefs, and ideas for our nation. As campaigns start to ramp up, the two major political parties sometimes seem like they couldn't be more different. How does the difference shake out here in Maine? Here's a breakdown of party affiliation for every town in Maine, including yours.
We compiled voter registration data from the Secretary of State as of November 8, 2022, to get a snapshot of Maine as a whole and each city and town. From that, there are a couple of things of note.
Democrats are Maine's Majority Party and Most are in Portland
Of Maine's 1,118,583 registered voters, 35.6% have registered as Democrats, 32.2% as undeclared, 28.1% as Republicans with the remaining 4.1% registered as Green Independents or Libertarians. The Democratic edge comes from Maine's largest city, Portland. With 58.1% of its 62916 registered voters Democrats, Portland accounts for 15.8% of Maine's Democratic voters down from 17% in 2016. Unrelated but interesting: Portland also accounts for the most Dunkin' shops in a Maine city with 10.
The Most Republican County in Maine
We looked at the county with the most registered voters declaring Republican affiliation than Democrat. The winner was Penobscot County with 40,208 registered Republicans vs registered Democrats.
What to find out how your town breaks down its party affiliation? You can take a look at the raw data yourself if you like geeking out over numbers. Tap the button below to search for your town.
We're just getting underway with this next presidential election, but come November 5, 2024, no matter your party affiliation or lack thereof, make sure you do your civic duty and get out and vote.
LOOK: Highest-rated free things to do in Maine, according to Tripadvisor
25 Businesses That Could Replace Sears at the Maine Mall in South Portland