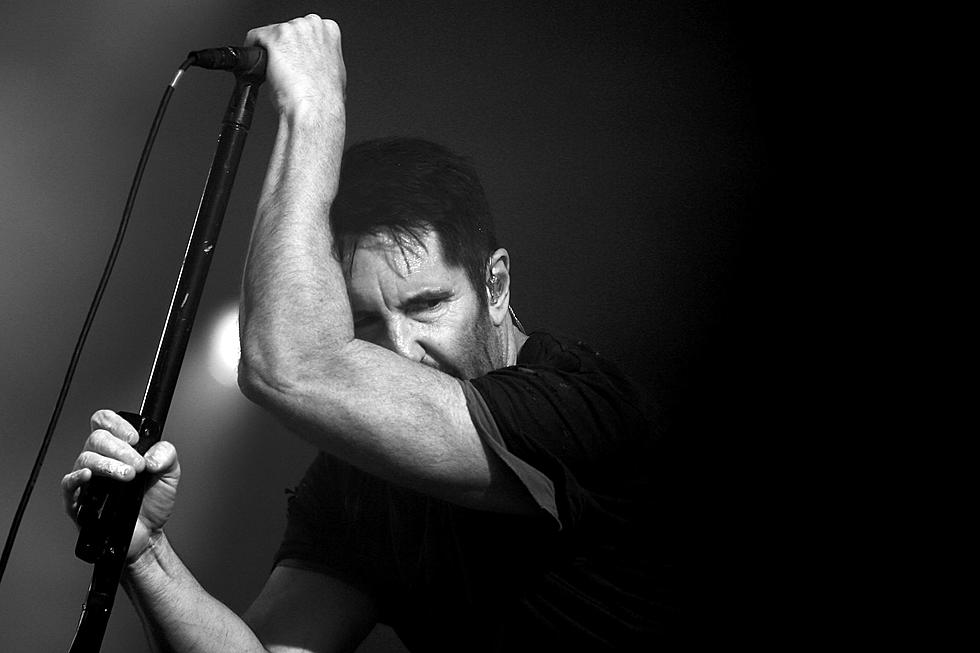 Why Trent Reznor Isn't Keen on Putting Out New Nine Inch Nails Music
Rich Fury, Getty Images
The last decade-plus has seen Nine Inch Nails frontman Trent Reznor balance his band and a burgeoning film scoring career, both of which he shares with creative partner Atticus Ross. But in a recent interview with producer Rick Rubin for his Tetragrammation With Rick Rubin podcast, Reznor hints at why you may be seeing less of Nine Inch Nails in the future, and why, at present, he's really not too keen to release new Nine Inch Nails music.
Speaking with Rubin, Reznor revealed he's not exactly thrilled with the musical climate as it stands today. "In the context of Nine Inch Nails, in terms of an audience and the culture," Reznor said, "the importance of music — or lack of importance of music — in today's world, from my perspective, is a little defeating. It feels to me, in general — and I'm saying this as a 57-year-old man — music used to be the thing that, that was what I was doing when I had time. I was listening to music. I wasn't doing it in the background while I was doing five other things, and I wasn't treating it kind of as a disposable commodity."
Elaborating on that point, he continues, "I kind of miss the attention music got, I miss the critical attention that music got. Not that I am interested in the critic's opinion, but to send something out in the world and feel like it touched places, might've got a negative or positive [review], but somebody heard it, it got validated in its own way culturally. Culturally, that feels askew."
He went on to add, "I can't think of any review I care about today that I even trust. I could write it before it comes out because it's already written. In fact, ChatGPT could probably do a better job, you know? Or is currently doing the job. That makes for what I feel is a less fertile environment to put music out into — in the world of Nine Inch Nails."
READ MORE: We Asked an AI Chatbot Why 20 Classic Albums Are So Great
Recent years have also seen Nine Inch Nails tour on a more scaled back basis, with Reznor admitting, "I don't want to be away from my kids," Reznor explained. "I don't want to miss their lives to go do a thing that I'm grateful to be able to do, and I'm appreciative that you're here to see it, but I've done it a lot, you know?"
So while Nine Inch Nails appears to be less on his "to-do" list, Reznor has found some passion in his film scoring work."Some of the excitement of composition in film has thrust me into places I wouldn't be with my band," he admitted. "It's made me learn and be in awe of what music is and how powerful it is and how much there is to know about it and how much I don't know about it. And [I'm] in awe of seeing these different ways it can affect you emotionally, and techniques and sound and soundscapes and things I don't think I would've come across on the typical trajectory of being in a band."
After winning an Original Score Oscar along with Ross and collaborator Jon Batiste for Soul back in 2021, Reznor's scoring plate has been full. He's worked on the films Bones and All and Empire of Light, and is currently attached to the movies The Killer, Challengers and Teenage Mutant Ninja Turtles: Turtle Mayhem.
At present, there are no Nine Inch Nails tour dates scheduled.
Trent Reznor Guests on Tetragrammation With Rick Rubin
66 Best Rock Songs of the '90s
You won't want to miss a thing.