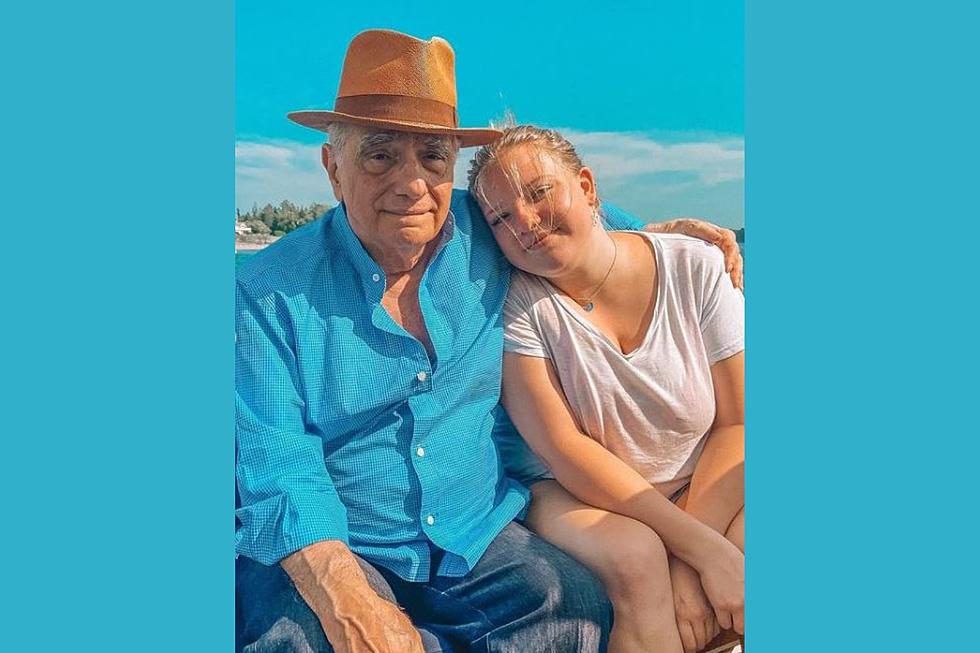 'Wolf of Wall Street' Director Martin Scorsese Visits Maine With His Daughter
francescascorsese via TikTok
Legendary director and Academy Award winner Martin Scorsese paid another visit to Maine with his daughter, this time going to Bar Harbor.
23-year-old Francesca Scorsese has followed in her father's footsteps in the film industry as an actress and filmmaker. She has had roles in several films directed by her father, including The Departed, Hugo, and The Aviator. She also had a role in HBO's 2020 series We Are Who We Are, playing Britney Orton.
She posted a video on TikTok of her, her "besties", and family (including her dad) hopping on a private plane headed for Maine. They went to Bar Harbor, stopped at Cool as a Moose and Acadia Perk, tooled around the harbor in their big boat, got ice cream, and brought their dog, too.
One quick shot in the video shows a very touching moment with Martin and his wife Helen, who has been diagnosed with Parkinson's Disease, as he comes up behind her and gives her a big hug. Michael J. Fox, who was diagnosed with the degenerative disease in 1991, has been a big support to Helen over the years.
This isn't the first time the Scorseses have made the trip to Maine. They also visited Maine in 2020. Clearly, they love Maine as much as those of us who live here do.
If you want to see all the photos on Scoresese's Instagram from the family's visit in 2020, just click the right arrow to scroll through them.
25 Celebrities Who Have Owned Homes In Maine
From Kittery to Islesboro, some of Hollywood's biggest names have owned homes in Maine. We explore the who and where.
Here Are 17 Things In Maine That Will Bite You
Here in Maine, there are plenty of critters that can take a bite out of you if they do desire.