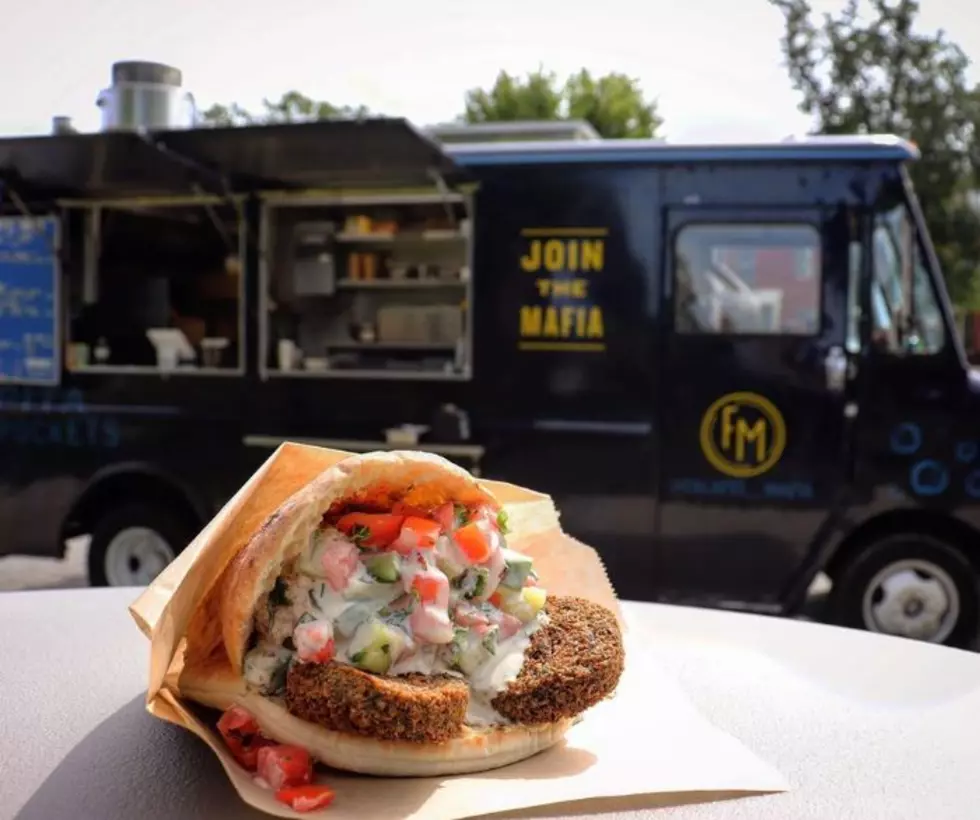 Wondering Where Your Favorite Food Truck Will Be in Portland, Maine? There's an App For That
Falafel Mafia/Facebook
Ever since food trucks were allowed in Portland about 10 years ago, their numbers have grown by leaps and bounds. HowWeDoPortland.com lists 38 food trucks that roam around the Greater Portland area. Food trucks are great, but unlike your favorite restaurant, food trucks have wheels that can take them anywhere in Portland. So how do you know where they will be? App designer Justin Velgos to the rescue!
He has created an app called Food Truckalico that is available for both iOS and Android phones and is free for food trucks and customers trying to find them.
The app tracks where food trucks will be through their Instagram posts and compiles a list of all the ones that have posted, showing where they will be and at what time that day. If the truck has an advance schedule posted you can find that as well with Food Truckalico. It's pretty clever and has a cute cat driving a truck as its mascot. Remember, though, it's never safe to let your cat drive your food truck.
Like all the best apps for your phone, Food Truckalico is absolutely free and is available for both iOS and Android. How about we make it easy for you to get? Tap whichever button works for you below and find your favorite food truck.
Here's What Portland Looked Like 100 Years Ago
10 Restaurants In Maine That Closed Sometime in 2019 or 2020
LOOK: Here Are 30 Foods That Are Poisonous to Dogs
To prepare yourself for a potential incident, always keep your vet's phone number handy, along with an after-hours clinic you can call in an emergency. The ASPCA Animal Poison Control Center also has a hotline you can call at (888) 426-4435 for advice.
Even with all of these resources, however, the best cure for food poisoning is preventing it in the first place. To give you an idea of what human foods can be dangerous, Stacker has put together a slideshow of 30 common foods to avoid. Take a look to see if there are any that surprise you.