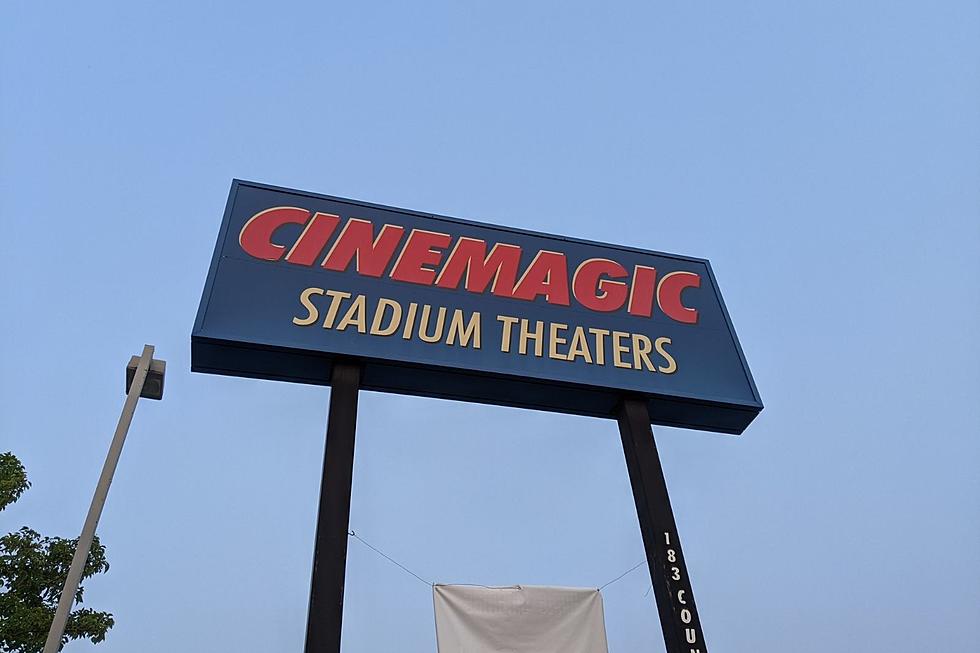 A New Theater Chain is Taking Over The Former Westbrook, Maine Cinemagic Location
Townsquare Media - Jeff Parsons
One of the biggest business losses to Mainers during the COVID-19 pandemic was the Cinemagic movie theater chain. All eight of its theaters in New England closed permanently during the pandemic including Cinemagic theaters in Saco, Westbrook and South Portland. The theaters and large parking lots have remained empty since February 2021, but that's about to change for at least one of those locations.
A new banner is currently hanging between the two pillars of the old, tall Cinemagic sign on County Road in Westbrook announcing that Apple Cinemas is coming soon and is looking to hire.
Apple Cinemas is based out of Walpole, Massachusetts and has been expanding recently. Their first theater opened in 2013 with 10 screens.and has since grown to 8 locations. Two are in Massachusetts and the other six are in Connecticut with their largest theater at 12 screens in Hartford.
They are currently seeking locations all across the country, but are starting close to home with their Mansfield, MA location opening before the end of the year and the location here in Maine at the former Westbrook Cinemagic.
There's no word yet on an opening date, as we just have the banner to go by with no information on their website about it. It's safe to say that it's probably a pretty turn key business as everything they need is already there. A swap of some signage, hiring of staff and a bit of remodeling and they could be up and running relatively soon.
Let's hope that the former staff of Cinemagic get first dibs on jobs. They would be perfect hires as they already know what they're doing.
We'll keep you posted as we learn more about Apple Cinemas coming to Westbrook.
UPDATE: Adrianna Cobb tells us on Facebook that the former Saco Cinemagic also has a coming soon banner as well.
10 Restaurants In Maine That Closed Sometime in 2019 or 2020
READ MORE: 10 Stores That No Longer Exist in Maine But We Wish Still Did
50 Most Popular Chain Restaurants in America
YouGov investigated the most popular dining brands in the country, and Stacker compiled the list to give readers context on the findings. Read on to look through America's vast and divergent variety of restaurants—maybe you'll even find a favorite or two.